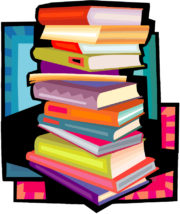 MJ recently wrote me about a very interesting question, which I think makes a terrific blog topic. It's something that probably a lot of us have wondered about while we made our way through rather long Cozy Mystery series.
MJ:
I have been pondering another question. Do cozy readers like a really long series from an author? OR do they prefer shorter (perhaps 6 to 10 books) and more of a variety from an author?

I ask this because I find that I've gotten bored with some of the longer series. I've stopped reading ****. ****, and ****. Now I can't say that about every author. I still like Katherine Hall Page and Susan Wittig Albert and their 20+ book (Coyle at 18) series.

I was thinking about this as I was reading Connolly's new series. She has her Orchard series (11 books) and it looks like she isn't writing any more in the Museum Mysteries (7 books). Also, the County Cork series and that 'Dead' series. In other words she likes more variety, as do many other authors (McKinlay, Bartlett/Barrett, Gerber/Aames, Flower, Logan, Minichino, et al to name just a few).

Maybe it's a dumb question…………..I was just curious.
MJ, this is definitely not a "dumb question"! I have wondered about this also. A lot of the time, when a favorite author of mine continues writing and writing more and more Cozies in a series, I find that I sort of start feeling like I need a change, and wonder why they don't. This has happened several times. It almost feels like sometimes the author is simply "phoning it in". Let's face it, there are a lot of Cozy Mystery authors out there today, and to me, some long-running series tend to morph into too-long-running series.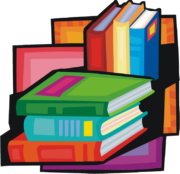 What about you? Do you prefer it when your favorite authors keep each of their Cozy Mystery series shorter (as MJ mentions 6 to 10 books)(or even shorter) or when your favorite authors concentrate on just one very long series? Please post a comment below. Thank you!