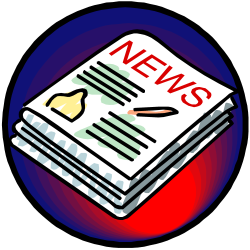 Two months ago I wrote a Cozy Mystery News entry (Cozy Mystery News – January 2016). Well, I now have some other little Cozy Mystery tidbits to tell you about!
Avery Aames' very popular Cheese Shop Mystery Series will be closing its doors! Yes, the seventh Cozy in this series (For Cheddar or Worse) will have us saying goodbye to Charlotte. But don't worry! Her Cookbook Nook Mystery Series (written as Daryl Wood Gerber) is alive and well! And also, Daryl will be releasing Girl on the Run (which is a stand alone suspense – so far!) in April.
Connie Archer, the author of the Soup Lover's Mystery Series, will be using a new moniker, Connie di Marco, to write her new Zodiac Mystery Series. The Madness of Mercury will be the first book in the series, and it will feature Julia Bonattie, and astrologer in San Francisco.
This almost goes without saying, but I'm going to anyway: Emily Brightwell will be bringing us at least two more Mrs. Jeffries mysteries! I'm sure her legion of fans (as well as Inspector Witherspoon) will be over the moon about this news!
Rita Mae Brown (and her "co-author Sneaky Pie Brown") will be kept super busy writing two more Mrs. Murphy mysteries as well as two more Sister Jane Foxhunting mysteries.
Here's some great news for fans of Maia Chance's Discreet Retrieval Mystery Series. There will be at least two more in this series after the release of its scheduled second book. Wow, she's already gotten the go-ahead for books 3 & 4!
Those of you who follow Maya Corrigan's Five-Ingredient mysteries probably already know her third book is scheduled to be released in June. Well, here's great news: Corrigan has just green light for a fourth and fifth book in this popular Cozy Mystery series.
If you haven't already heard, fans of the very popular White House Chef Mystery Series are in for a big disappointment. The ninth book in this series which was just released in January is Julie Hyzy's final adventure with Ollie. Thank goodness Hyzy's Manor of Murder Mystery Series is still going to be able to continue!
Now, this is where it gets a little confusing! D.E. Ireland writes the (Edwardian) Eliza Doolittle & Henry Higgins Mystery Series, and Ireland is comprised of two authors (Meg Mims and Sharon Pisacreta). Both of these authors are now writing series of their own. Sharon Pisacreta is now writing the Berry Basket Mystery Series as Sharon Farrow, and Meg Mims will be writing a series as Meg Macy. Her series will star Sasha Silverman, the owner of a teddy bear shop.
If you're a fan of Linda O. Johnston's Barkery & Biscuits Mystery Series, then you'll be delighted to know that Carrie will be baking more canine treats in at least two more mysteries!
Unfortunately, also saying goodbye is Elizabeth Lee's Lindy Blanchard. The last Nut House mystery will be its final book. However, as Elizabeth Kane Buzzelli she will be starting the Little Library Mystery Series, which is inspired by Lewis Carrol's Alice in Wonderland.
Molly MacRae, author of the Haunted Yarn Shop Mystery Series, will be starting a new Cozy Mystery series. The Highland Bookshop mysteries will feature Janet Marsh, co-owner of said Scottish bookshop. MacRae already has a contract for the first two books.
Radine Trees Nehring will be releasing the 8th in her Something to Die For Mystery Series. This comes as an unexpected surprise to those who have been waiting since 2012 for the return of senior citizens Carrie and Henry to solve another mystery.
Now I may be jumping the gun, but here's some pretty welcome news: bestselling Cozy Mystery author, Karen Rose Smith, will be writing (at least!) a seventh and eighth Caprice De Luca mystery. Yep, it's true! Even before her fifth Cozy has been released, we know we're in store for two additional Cozies in that series!
Well, that's it for me. If you hear some Cozy Mystery news that you think might interest the rest of us, please post a comment or drop me a note. Thanks!