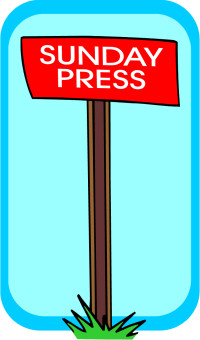 Every once in a while I have Cozy Mystery news that I simply cannot keep to myself. Of course, I share it with my husband, but that almost doesn't count. (I usually get a "That's nice." type of response from him…) I have a feeling that some of you all will be happier about some of these Cozy Mystery tidbits than my husband was!
If you're all caught up with Allyson K. Abbott's Mack's Bar Mystery Series, you can look forward to at least three more books in that series. And, as if Allyson K. Abbott's news isn't great enough, her "AKA" Annelise Ryan has gotten the go-ahead for at least three more Mattie Winston Mystery Series books! That's double the terrific news for this talented author and her fans.
Good news for fans of Juliet Blackwell's Haunted Home Renovations Mystery Series. She is scheduled to bring us a 7th book in that series.
Here's super good news for Cajun Country Mystery Series fans: Ellen Byron has the green light to release books 3 & 4 in that very Cozy New Orleans series. (I told you it was good news!)
And, for those of you who are fans of Jane K. Cleland's Josie Prescott Antiques mysteries AND fans of audiobooks: her Ornaments of Death (Christmas theme) is already in audio format, and three more of her mysteries are set to be made audible as well (Deadly Threads, Lethal Treasure, & Blood Rubies).
I know there are a lot of Amanda Flower fans out there. Well, you will probably be over-joyed to find out that she will be writing a new Amish-themed Cozy Mystery series: the Amish Sweetshop Mystery Series. The sleuth is a chocolatier who visits her Amish grandparents in Ohio, and stays for a longer amount of time than she had expected. (No spoilers here!)
OK, so I know everyone who reads Cozy Mysteries has heard about Carolyn Hart. Her Death on Demand series is going strong, and she will be bringing us a new one. Carolyn Hart is also scheduled to bring us a new Bailey Ruth Ghost Mystery. (How about that for good Cozy Mystery news?)
Calling all D.E. Ireland fans! Remember, Ireland is a duo of authors. One of them (Sharon Pisacreta) will write the new Berry Basket Mystery Series using the Sharon Farrow moniker. The Berry Basket series will take place near Lake Michigan and will feature a berry shop owner.
Also, Laura Levine's Jaine Austen Mystery Series fans will be happy to see that she will be writing at least three more mysteries after this year's release in June. Great news!
Jess Lourey (of the Murder by the Month series) will be starting the new Witch Hunt Mystery Series, which she will be writing as Jessica Lourey. (This is a non Cozy series.)
OK, now this is great news for the Margaret Maron fans amongst us. She will be be bringing back Sigrid Harald. Sigrid is a New York City homicide detective, and she hasn't been around for us to read about since 1995.
Those of you who follow Marcia Muller's San Francisco private eye, Sharon McCone, rest assured that there will be more mysteries in that series. She has just gotten the OK for at least two more.
If you're a fan of Carol J. Perry's Witch City Mystery Series, you'll be pleased to know that she will be releasing three more Cozies in this series. Pretty exciting!
Hank Phillippi Ryan has gotten a contract for two more Jane Ryland mysteries. I know some of you who will be absolutely delighted by this news!
Well, as I said, I just couldn't keep these great Cozy Mystery tidbits to myself. I hope some of you are as pleased by some of these new-sy announcements as I am!
P.S. Any time you hear something that you think might interest the rest of us, please post a comment or drop me a note. I must warn you though, I'm not good at keeping secrets. Thanks!