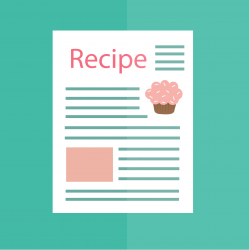 The other day we all talked about our Favorite Cozy Mystery Themes, which got me thinking of a comment that MJ posted quite a while back.
MJ:
… a possible future idea for a post on this blog: What is your favorite recipe you've made from a cozy mystery?
With so many of us liking the culinary/cooking/recipes Cozies, do any of us try the recipes the authors include in their books? I know I don't >>> but that's because I don't like to cook/bake. Even though I have never tried one of the recipes, I read through them all. That's right! I read through the recipes, perhaps thinking I will one day cook/bake them.
All of this got me wondering: Have you ever tried a recipes from a Cozy Mystery? Do you try out the Cozy Mystery recipes on a regular basis? Have you tried a recipe that turned out to be fabulous? If so, would you mind telling the rest of us about it, and please be sure to include the author's name and the book it came from.
P.S. Thanks, MJ, for a great entry idea! I hope to see lots of favorite Cozy Mystery book recipes >>> and perhaps I'll finally try one!
Also, here's the Mysteries with Recipes AND Recipe Books by Mystery Authors theme if you want to take a look at it.