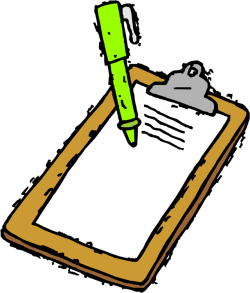 I have talked about my personal lists that I keep about Cozy Mystery authors I have read. I have one list that has all of my favorite Cozy Mystery authors on it. I keep it on my computer's desktop so that I can revise it whenever one of my favorite authors publishes a new Cozy. I mark off the books as I read them. This just works best for me, as I like to read my Cozies in chronological order.
The lists I don't talk about much are the alphabetical lists I use to mark down my "YUCK" authors. I try a whole lot of Cozies but don't end up enjoying all of them. I've talked about my "50 page rule" on many occasions. If I don't like a Cozy I'm reading by page 50 (which I'm now translating to be about 20 – 25% of a Kindle copy) I stop reading the book, and place the author's name on his/her corresponding alphabetical list with a big "YUCK" after the name. (Unfortunately, I just started adding the reason I didn't enjoy the author a few years ago, so there are quite a few authors on the list who I can't remember even trying, let alone the reason they didn't appeal to me.)
We have discussed retrying Cozy Mystery authors who had once been favorites of our, who we then thought we had outgrown. This time I'm talking about authors who we never liked, perhaps not even making it to our cut-off page limit. These are authors who start on our yuck lists, and usually never get a chance to be taken off of it.
Usually I consult my lists before I buy a book by a new-to-me author, but sometimes I forget to do that. Fortunately, in the case of one of my very favorite authors, I forgot to consult my yuck list. Wow, am I glad I did! You cannot imagine how surprised I was to find that at one time in my life I had tried this author and had totally disliked her. Good grief! I have spent many hours of very enjoyable Cozy Mystery reading with this author's sleuth, all because I (luckily) didn't check that doggone yuck list! I have had this happen a few other times, so I am finding myself wondering if I actually dislike all of the Cozy Mystery authors who I have on my yuck list, or not!
Have any of you ever disliked an author who you later find you like a whole lot? Without naming names, could you tell us about it?
*** As usual, please do not mention the names of authors you don't like.***