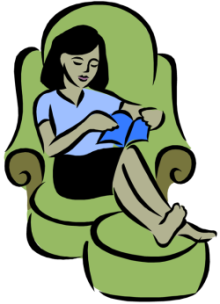 Here's part of another letter that I received from a Cozy Mystery readers. Deborah asks:
… I wanted to know if you do, or if you could stipulate which novels are more appropriate for younger readers. I note that you mentioned on your blog that more and more, authors are using profanity, etc. I for one do not appreciate this, and my 12 year old daughter, who reads well beyond her grade level, loves mysteries, but not the vulgarities.
When I first read this letter, I thought immediately of these two theme entries and this Cozy Mystery series:
Mystery Books with No Profanity (Swearing) and/or Faith-Based Mystery Books
Margaret Grace (aka Camille Minichino, Ada Madison, & Jean Flowers): Miniature Mystery Series (no profanity and the main character's granddaughter and sidekick is a preteen)
I also thought about asking you ALL if you can think of one, two, or maybe three Cozy Mystery authors who you think would be great for Deborah to begin checking out for her daughter. If you can think of an author who you think qualifies for this question, please post a comment. Thank you!