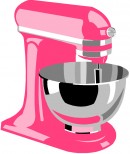 On with the Culinary Theme Cozy Mystery Series!
Cecille Lamalle writes the Charly Poisson Culinary Mystery Series. Charly is an amateur detective and a French restaurant owner in New York.
Janet Laurence writes the British Darina Lisle Mystery Series. Darina is a caterer who not only cooks up a storm, but who also is able to search out culprits!
Kylie Logan (aka Miranda Bliss & Casey Daniels) writes the Chili Cook-Off Mystery Series, which features Texan Maxie Pierce.
Kylie Logan (aka Miranda Bliss & Casey Daniels) pens the Ethnic Eats Mystery Series, which stars Laurel Inwood, a Hollywood star's personal chef who movies to Ohio to cook in her aunt's greasy spoon diner.
Colette London writes the Chocolate Whisperer Mystery Series, which features Haydon Mundy Moore, traveling consultant and chocolate lover.
Virginia Lowell writes the Cookie Cutter Shop Mystery Series. The series follows the owner of the Gingerbread House Cookie Shop (Olivia Greyson), who solves mysteries when not baking.
Edith Maxwell (aka Maddie Day & Tace Baker): Local Foods Mystery Series – Cam Flaherty is an organic farmer in Massachusetts. The mystery books contain recipes!
Maggie McConnon (aka Maggie Barbieri): Belfast McGrath Mystery Series – Bel is an Irish-American master chef.
Jenn McKinlay (aka Lucy Lawrence) writes the Cupcake Bakery Mystery Series which features the owner of the Fairy Tale Cupcakes Bakery Shop…
Amy Myers writes a culinary mystery series which is quite different from the rest. The Auguste Didier Mystery Series takes place during the late 1800s and early 1900s. Auguste is a master chef who solves mysteries, although not because he wants to…
Carlene O'Connor writes the Irish Village Mystery Series, starring the owner of a family bistro employing her five siblings.
Katherine Hall Page writes a culinary theme mystery series that features a Massachusettes caterer. The Faith Fairchild Cozy Mystery Series provides not only "great reads" but also some very good recipes!
Nancy J. Parra (aka Nancy Coco) writes the Baker's Treat Mystery Series, which features a gluten-free baker in Kansas.
Joanne Pence  gives us a really good culinary theme cozy mystery series… The Angelina Amalfi Mystery Series features Angie, a food critic.
Shari Randall writes the Lobster Shack Mystery Series which features an ex-ballet dancer who now works at her aunt's lobster shack in Connecticut.
Virginia Rich is the author who brought us the Eugenia Potter Cozy Mystery Series. The first three books in this culinary cozy mystery series were written by Rich. Nancy Pickard completed the fourth and has since then added the fifth and sixth book to this highly popular series that features Eugenia, a chef/rancher. Although I haven't tried any of the included recipes, they look great!
Phyllis Richman writes the Chas Wheatley Mystery Series which is about a Washington, D. C. restaurant critic who also sleuths on the side.
Delia Rosen writes the Deadly Deli Mystery Series which features "Nashville Katz" – a woman who inherits her uncles Jewish deli in … Nashville.
This is yet another culinary theme cozy mystery list. I will be posting at least one more, making the culinary theme cozy mystery list at least four blogs… possibly even more!
Here are some more of my CULINARY – COOKING THEMES:
Mysteries with Recipes AND Recipe Books by Mystery Authors
Cozy Mystery Authors with Culinary Themes: A – D
Cozy Mystery Authors with Culinary Themes: F – K
Cozy Mystery Authors with Culinary Themes: S – W Plus Some!
Cozy Mystery Authors with Culinary Themes: Even More!
Where to Start with Culinary Cozy Mystery Series…
♦To access more Cozy Mysteries by Theme click on this link.♦