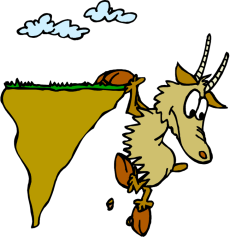 How do you feel about Cozy Mysteries with cliffhangers? Do they make you anticipate the next book in a series OR do they irritate you? Do you think an author is making the mystery all that more intriguing OR do you think the author is trying to insure that people will read the next book in her/his series? Are you okay with cliffhangers at the end of each chapter but not at the end of the Cozy OR do you like your chapters self-contained with a cliffhanger at the end of the book?
During the past eleven years I have heard from lots and lots of Cozy Mystery readers, some who like cliffhangers and say things like "It has such a real cliffhanger that I can't wait for the next one!", "… there was a bit of a cliffhanger at the end which has me anxiously awaiting the next book.", and "I, too, can't wait for the next." (referring to a Cozy with a cliffhanger). But at the same time I have read comments saying "I was bothered by the 'cliffhanger' ending." and "The story just seems to end without the conflict being settled. I know some writers will leave cliff hangers for future books but it just seems the writer is tired of writing and just wants to get the book finished."
Before I decided to write this entry, I knew that I was going to have to come clean >>> and be negative. I won't mention any authors' names but I will say this: I like my Cozy Mysteries to be wrapped up in each book. I want my sleuth to be able to start a fresh mystery each time I join her on a mystery-solving adventure. I don't like the idea of having to wait a year to find out what is going on with my sleuth. I don't even like the romantic interest to not be settled within, let's say, five books >>> although I admit that I follow series that have the romantic triangle going for book after book, after even more books!  (I wish I could commit to not reading those doggone romantic triangle Cozies, but they're like potato chips…)
So, without naming any particular authors, please post a comment to let us know how you feel about cliffhangers in your Cozy Mysteries?  Thanks!