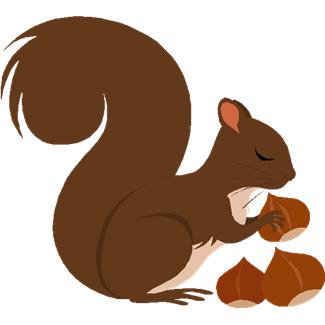 You know that expression: Give them an inch, they'll take a mile? Well, my husband and I have finally decided to put a road block up!
On Monday, we have our outside-of-the-house repair/paint/ patch man coming. Yes, it's been only six months since we had a hole in the wood part of our chimney repaired, and now we have a hole in our house's wood siding.
Yep, we finally have had to take our bird feeder down, and we are sad about that. I'll continue filling the bird bath, but we are taking the feeder down. Yesterday I counted four squirrels amongst our birds. Although the squirrels can't actually feed at the feeder, they scurry around at the bottom, grabbing the seeds as the birds (unintentionally) drop them.
We've enjoyed our birds, and even the antics of the squirrels. But, apparently the squirrels don't get their fill on just the seeds and have decided our house's siding suits them as their second helpings.
We started the bird feeding when our beloved Sprite "left" us two years ago. Her leaving was a difficult blow for all of us. My husband thought that if I had the birds to watch from my computer desk, it would help ease the pain of losing her. It did fill a little, tiny, teensy-weensy bit of the void.
We enjoyed passing by the kitchen windows to see what those little birds were up to. They have some pretty crazy antics – most of which are based on their hierarchy. (I don't know if the older birds outrank based on their age, if the males get preference, or if the bigger ones just bully their way to the best positions.) Watching them squabbling over who got which little food dispenser hole on the feeder, watching as the fledglings fluttered their wings and followed their parents around (as their parents tried to sometimes get away from them),  it all seemed to bring a smile to our faces.
However, we have to convince the squirrels to move on to greener pastures. We thought that by taking down one of the two feeders, there would be less food, thus less squirrels at the bottom scrounging around. Not so!
So now I am hoping that the hummingbird who has been eating at that feeder tells his friends that there is less air traffic in our back yard, and convinces them to come on down. However, I doubt he'll do that. He is pretty possessive about "his" feeder.