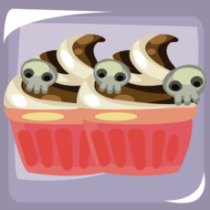 I know! I know! I should spend more time reading my beloved Cozy Mysteries! However, every October (for the last several years) I have looked forward to spending time watching seasonal non-mystery shows on TV.
As I have mentioned before (a nice way to say "complained about" before…) we don't have the four seasons here in San Antonio. I have missed fall and winter ever since we moved here. It's either hot and muggy, or cool down here. (This is the main reason I am so devoted to cold-weather holiday Cozies.)
So, every year at this time, I anticipate watching some of my favorite Food Network shows. That's right, I have made no pretense about enjoying cooking/baking but I get a vicarious enjoyment out of watching other people performing those tasks.
Here are some Food Network channel holiday show I think you may enjoy:
1) Halloween Baking Championship: I have particularly enjoyed the last two seasons of this show because the host (John Henson from "Talk Soup") and the three judges (Carla Hall, Lorraine Pascale, and Zac Young) seem to get along so well, often playing off of each other. The show has two competitive baking rounds, with someone being eliminated after the second. These competitors can bake!
2) Halloween Wars: This show is quite different than the previous in that it features teams consisting of a sugar specialist, a cake decorator, and a pumpkin carver. Like the previous show, there are two rounds. The teams are "artificially" put together so they aren't made up of friends. It can sometimes get pretty brutal between the competitors. Still, it is absolutely amazing to watch what they create.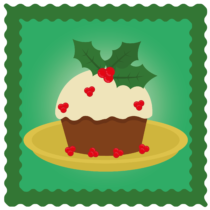 Not to worry, once Halloween is over, I then start watching the holiday themed (ie Christmas etc.) competitions.
3) Holiday Baking Championship: This Christmas-themed baking competition is also played in two rounds. The judges are Duff Goldman (from "Ace of Cakes"), Lorraine Pascale (gorgeous model/cook), and Nancy Fuller (from "Farmhouse Rules"). These three judges are absolutely terrific together! If you haven't already seen this show, you will be amazed at the winter holiday creations the bakers make!
4) Christmas Cookie Challenge: I'm not sure if this show will be on again this year, but I already have it on my Tivo favorites list – just in case. It features bakers who specialize in cookie-baking, so it isn't as professional seeming as the previous baking competitions. A real bright spot it had going for it last year is that Ree Drummond ("Pioneer Woman") was one of the judges.
5) Chopped-holiday editions: I've already discussed Chopped before, but my husband and I especially enjoy the shows that feature Halloween, Thanksgiving, and Christmas themes.
That about wraps up my winter holiday cooking/baking shows. Oh, and let me mention one more holiday show: The Spring Baking Championship. Bring on the Easter bunnies!
How about you? Are there any holiday shows you look forward to watching (other than the Hallmark movies)? Please leave a comment below. Thank you!
PS: Both Halloween Baking Championship and Halloween Wars began recently. However you may be able to catch the earlier episodes – as the Food Network re-airs them several times.