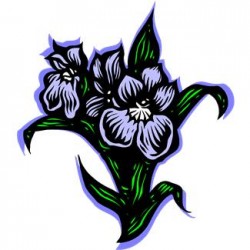 For those of you who have visited the Cozy Mystery site's Mystery Book Awards page, you will know that the Nero Awards are given out each year by The Wolfe Pack. This is a group of people who are fans of all of Rex Stout's Nero Wolfe works. They have their Black Orchid Banquet each December, which is when they announce the winner of the Nero Award.  In 2008 they started the giving out their Black Orchid Novella Awards, and the chair for that award is Jane K. Cleland!
2014 Nero Award Finalists:
Ask Not by Max Allan Collins
Three Can Keep a Secret by Archer Mayor
Murder as a Fine Art by Charles Morrell
A Study in Revenge by Kieran Sheilds
A Question of Honor by Charles Todd
Congratulations to ALL!
Also, the Ninth Annual Black Orchid Novella Award Contest is currently looking for great novellas to be submitted. Here is the information about the contest that I received:
The Wolfe Pack & Alfred Hitchcock Mystery Magazine (AHMM) proudly announce the Ninth Annual Black Orchid Novella Award Contest, to celebrate the novella format popularized by Rex Stout.

Each entry must be an original unpublished work of fiction that conforms to the tradition of the Nero Wolfe series, and:

Contains no overt sex or violence

Emphasizes the deductive skills of the sleuth

Does not include characters from the original series

First prize: $1,000 and publication in Alfred Hitchcock Mystery Magazine*

Contest Entries must be 15,000 to 20,000 words in length, and must be postmarked by May 31, 2015. The winner will be announced at The Wolfe Pack's Annual Black Orchid Banquet in New York City, Saturday, December 5, 2015. To enter, please read the official rules and procedures to submit your novella:
Good luck to ALL who submit a novella!