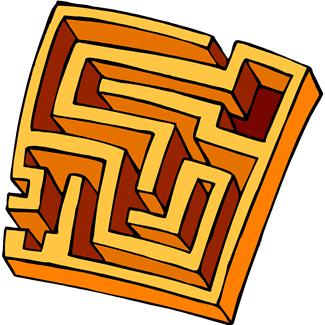 OK, here's a warning: If you are reading the comments, then this will all be a repetition. But, this is exactly why I do NOT like authors' pseudonyms!
One of MJ's recommendations for the February 2013 list:
"Ada Madison – 'Function of Murder' This series is so smart and intellectual. The story is well crafted and well paced (which is why I really like it – it's such a smooth and even read). The sleuth (Sophie Knowles) is a math professor at a Massachusett's college. There's plenty of drama with the characters and the interaction keeps the story moving, holding the reader's attention. There's several possible suspects for the murder of a prominent city official during graduation festivities. Also, subplots involve other student problems to resolve throughout the story. Although I haven't read of her other series (Margaret Grace – Miniature Mystery series), this is obviously a gifted writer/author who knows how to tell a story, with much attention to detail. Don't be 'turned off' by the math professorial connection. I'm NOT a math (or science) person, but it is very relatable to my 'level'. It's an entertaining/easy read."
My reply:
"MJ, have you tried Ada Madison's Camille Minichino mysteries? Those are the ones that first caught my attention of Ada Madison/Margaret Grace/Camille Minichino. I am now reading all of her Grace mysteries, and will follow those with her Madison books."
MJ:
"I haven't read the Minichino books yet, but plan to do so. Originally I had been 'put off' by the technicalities of the series, but after reading the Sophie Knowles mysteries, I plan to start with the Hydrogen Murder. Although I haven't read the Miniature mysteries yet either, I recommended this series to a friend who is a hobbyist in miniatures. She really enjoys that series (and she isn't even a cozy mystery reader!)."
My reply:
"MJ, I'm not a "miniaturist" nor am I a physicist-type of person, but I truly enjoy both the Miniature Mystery Series and the Periodic Table Mystery Series. I hope other people aren't staying away from Minichino's/Grace's/Madison's mystery series because they think the authors (really the "author") is going to get technical. "They" are on my favorite authors list. I always look forward to reading "their" books.
(This comment is one of the reasons I don't like pseudonyms! They are GREAT when an author isn't good, and the publisher doesn't want you to know they write other series >>> that you might try reading UNLESS you know you don't like one of the author's pseudonyms! In this case, I like books by two of this author's pseudonyms so much, that I am going to go ahead and read the author's other pseudonym's books.)"
I am serious about this! I think the publishers must be behind this move for every author having a pseudonym, or in some cases two, three, or four of them. I can't imagine any other reason than because the publisher wants all of the new series to go out as a " new series by a new author">>> thus getting more publicity, and better yet, making sure that in case the author's other series are stinkers, people would try the "new series by a new author." In the case of the author MJ and I are talking about, I have her listed in my alphabetized favorite authors' list, in three different places: Margaret Grace, Ada Madison, and Camille Minichino. To me, even with all three of those names, SHE (not they!!!) is a great find. I just wish she only used one alias!
Wouldn't it be easier for you to follow an author you enjoy if he/she was able to write all of her/his series under one name? What do you think?
(PS>>> I should add that I have talked about this very same problem before, on various occasions! Can you imagine having an Agatha Christie Miss Marple, a Jane Doe Poirot, and a June Dough Tommy & Tuppence?!?)