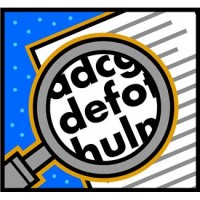 OK, I have to say, sometimes, when I know I should be working on a Cozy Mystery theme page, or I should be getting four new-to-the-Cozy-Mystery-site authors' pages put up on the site, I am spending my time doodling around. One thing I find myself doing when I'm doodling is trying to find out if some of my favorite Cozy Mystery authors have made it to the Kindle (and Nook) format.
Well, actually, I don't have than many Cozy Mystery authors who I keep looking up, since almost all of them are already Kindle-ized (and Nook-ized). But there are two series I keep looking for, and one of them is written by three authors.
I would love to read more mysteries in two particular series that haven't yet hit the Kindle (Nook) format. Whenever I think that perhaps they won't be Kindle-ized (& Nook-ized) I remember that E.F. Benson's Lucia series (not mysteries, but altogether terrific!)  is in Kindle (& Nook) ( format >>> I think there is hope for my two (or should I say 4?) authors.
The two series I keep looking (and hoping) for are: Patricia Moyes' Henry Tibbett Mystery Series and the Miss Seeton Mystery Series, which was started by Heron Carvic, followed by Hampton Charles, and finished up by Hamilton Crane.
Patricia Moyes' Henry Tibbett mysteries feature Henry Tibbett, a Scotland Yard inspector. Even though technically this series is a police procedural (Henry being an inspector for the Yard), I find them to be very Cozy >>> anyway the ones I have read have a very Cozy spin to them. Although I have all of the mysteries in my bookshelf, I haven't finished reading the series, now that I am addicted to my Kindle (& Nook) font control!
And, most of you know who Miss Emily D. Seeton is… a retired British teacher. I tell you, the font in the books I had was so tiny that I wouldn't have enjoyed reading them when I was 22 years old! I don't know how they managed to get so many words on each page! Those were the books that finally convinced me that I was ready to listen to my husband about getting a Kindle (& Nook). He had been trying to persuade me for quite a while, but I kept refusing. However, now that I have my Kindle (& Nook), I see there are no Miss Seeton Kindle (& Nook) books! Yikes! Oh well, I'll keep searching…
Yep, those are the ones I keep searching out.
So, this brings me to my question: Are there one or two Cozy Mystery authors who you would like to see available in Kindle (& Nook) format? If so, would you mind telling us a little bit about the series? 
I decided to go ahead and make a list of those authors who we would like to see Kindle-ized (Nook-ized):
Susan Wittig Albert (aka 1/2 of Robin Paige): China Bayles Mystery Series (some are in e-format while others aren't)
Donna Andrews: Turing Hopper Mystery Series
J. S. Borthwick: Deane & McKenzie Mystery Series
Heron Carvic: Miss Setton Mystery Series
Laura Childs: Tea Shop Mystery Series (some are in e-format while others aren't)
Carolyn Graham: Chief Inspector Barnaby Midsomer Murders Mystery Series
Honor Hartman (aka Miranda James, Jimmie Ruth Evans, & Dean James): Bridge Club Mystery Series
Jens K. Holm: Detective Kim Mystery Series (Danish series)
Jane Langton: Homer Kelly Mystery Series
Emma Lathen (aka R.B. Dominic): Wall Street Mystery Series
Richard & Frances Lockridge: Mr. & Mrs. North
Camille Minichino (aka Margaret Grace & Ada Madison): Periodic Table Mystery Series
Patricia Moyes: Henry Tibbett Mystery Series
Corinne Holt Sawyer: Benbow & Wingate Mystery Series
Charles Merrill Smith: Reverend C.P. Randollph Mystery
Various Authors: The Three Investigators (children's series)