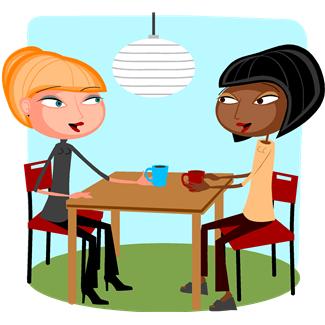 A few months ago we watched a show called Whodunnit. I don't remember the channel, I don't remember who won, I don't remember even liking the show, but I do remember this: One of the girls on the show talked a certain way through an entire episode, and it really irritated me. My husband thought she had a bad cold, and he wondered when I started being such a pain in the neck about other people's voices.
(In 2007 I had an operation which left one of my vocal chords paralyzed.  I went to a speech therapist for a year. My vocal chord is still paralyzed but the other one is compensating for it, and after a lot of "EEEE" scales, my voice has returned to normal.)
Getting back to my purpose of this entry which has absolutely nothing to do with mysteries, other than this new epidemic is a mystery to me!
The phenomena I'm talking about is "vocal fry". I'm sure you have heard it, you may just not know that the women using it aren't sick with a cold. I actually have looked it up and see that it used to be a type of speech disorder. And, yikes, as irritating as vocal fry is to me when I hear women using it, I have actually started to hear men on television using it. What is with that?!?
I read that there may be a chance of vocal fry actually damaging your vocal chords. (Believe me, you don't want to do that!)
So, now that I have complained about this new, growing trend, here is a YouTube clip for those of you who aren't sure what it is. The clip aired during September 2013 on the CBS News Sunday Morning show.
(Sorry, this video is no longer available.)
PS>>> Now that I know how to put these videos into my entries, I am going to have to control myself! I'm hoping the newness will wear off…