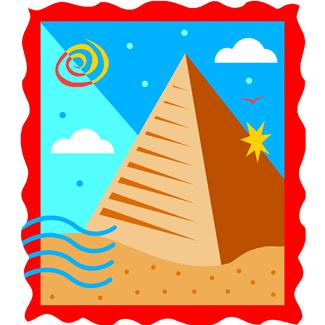 The fourth installment of this vacation theme includes the following list of authors K – R  who have written at least one mystery takes place during vacations, holidays, or simply at exotic locations.
Vacation Mystery Novels by authors whose last names begin with K – R:
Harry Kemelman: Rabbi Small Mystery Series: Monday the Rabbi Took Off… Rabbi Small is off to Israel but doesn't get the relaxation he expected to get… instead he finds himself sleuthing…
Kate Kingsbury: Pennyfoot Hotel Mystery Series: What better vacation/holiday mystery series than one that actually takes place in an Edwardian Hotel…
Mary Kruger: Gilded Age Mystery Series: No Honeymoon for Death… Taking a a cruise gives Brooke and her husband Matt plenty of times to solve a murder…
John J. Lamb: Bear Collector Mystery Series: The False-Hearted Teddy…(Rick sums this up perfectly in his comment below: "the Lyons take a trip to Baltimore for a teddy bear show and get mixed up in a murder."
Jane Langton: Homer Kelly Mystery Series: Dark Nantucket Noon… Nantucket Island (Massachusetts) is the beautiful vacation setting…
Margaret Maron: Deborah Knott Mystery Series: Shooting at Loons… Judge Knott is off to take a nice vacation at the beach…
Francine Mathews: Nantucket Mystery Series: Meredith Folger solves crimes on beautiful Nantucket Island>>>a vacation site for many…
Sharyn McCrumb: Elizabeth MacPherson Mystery Series: Missing Susan… Elizabeth is off on a wonderful tour in England which visits the British most famous murder locations…
Mary McHugh: Happy Hoofers Mystery Series: Chorus Lines, Caviar, and Corpses has the Happy Hoofers traveling to Russia and Flamenco, Flan, and Fatalities sees the Happy Hoofers in Spain.
Patricia Moyes: Henry Tibbet Mystery Series: Dead Men Don't Ski… Henry just can't seem to get away from his job as Chief Inspector, even on a skiing trip to Italy… AND Death on the Agenda… Even though this is a working conference in Switzerland, his wife (Emmy) comes along for the wonderful vacation time… AND Death and the Dutch Uncle… You can probably guess where Henry is off to this time…
The Mulgray Twins: Under Suspicion from the DJ Smith and Gorgonzola Mystery Series – This mystery is set in Teneriffe, in the Canary Islands.
Katherine Hall Page: Faith Fairchild Mystery Series: The Body in the Kelp… Faith is off to a retreat/vacation on a Maine island AND The Body in the Bouillon… Faith sleuths her way around a retirement home AND The Body in the Vestibule… Faith finds crime in France AND The Body in the Basement… Faith's neighbor (Pix) actually does the sleuthing in at Faith's summer island-cottage AND The Body in the Fjord finds Faith solving crimes in Norway AND The Body in the Lighthouse finds Faith and her family at the beach cottage… AND The Body in the Snowdrift takes the family to a ski resort… AND The Body in the Ivy takes place at a remote island…
Joanna Pence: Angie Amalfi Mystery Series: Cooks Overboard… Angie and her boyfriend find that Acapulco isn't just a vacation get-away… AND The Da Vinci Cook involves Angie and her sister sleuthing in Italy…
Cynthia Riggs: Martha's Vineyard Mystery Series: Victoria lives on beautiful Martha's Vineyard, and has a knack for solving crimes…
Gillian Roberts: Amanda Pepper Mystery Series:  How I Spent My Summer Vacation… With a title like this, how could it be anything less than a vacation read?
Elliott Roosevelt: Eleanor Roosevelt Mystery Series: The series takes place in Washington, D. C.,one of the most visited cities in the USA…
Susan St. James: Solace Glen Honeymoon : Flip Paxton spends her honeymoon at a Caribbean resort on Little Cayman Island.
Please feel free to either send a comment or a letter to the site if you know of any other authors whose last names begin with K – R  who have written a mystery that qualifies as a Vacation Mystery Theme. Thanks!
VACATION MYSTERIES or MYSTERIES THAT TAKE PLACE IN EXOTIC LOCATIONS:
♦To access more Cozy Mysteries by Theme click on this link.♦