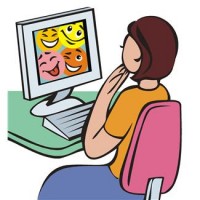 As the title of this entry says: Thank You ALL!!!
A little less than two weeks ago I thanked you all for taking me over the "400 Likes" point on my Facebook page, and now I am over 600! When I started my Facebook page on December 6, 2013, I wasn't quite sure what, how, or why (I knew where and when!) the Facebook Likes are important. As a newbie, I didn't spend a lot of time over there. But, slowly I have found myself spending more and more time there.
In the past, I had been asked to put a Cozy Mystery page up on Facebook. My answer was always no. (Hopefully a polite no!) I knew that if I did join, I would spend way too much time over there. And I was sort of correct in thinking that! I am spending a whole lot of time there. On my clothes-washing days I find that I at least get up from my computer every once in a while to plop the clothes in the dryer, or to hang them up. Hmmm, doesn't sound all that healthy, does it? I know I sound like a Computer Screen Potato!
That's not to say that all of my time is spent working on my Facebook page…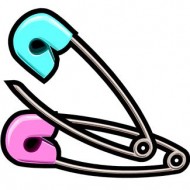 As for my Pinterest page, I'm slowly getting my themes posted over there. Well, actually, for those of you who aren't yet on Pinterest, they aren't called "posts" over there. Pinterest uses the "Pin" label, as in thumb tacks, not the safety pins I have decided to "pin" on this entry of mine!
Of course, this blog and the Cozy Mystery site are my primary focus. As a matter of fact, I'm getting together the May Mystery Movies list (which will probably be ready to go up on April 30, if I can follow my tentative schedule), as well as updating my June Mystery Book Releases entry – which will definitely go up on May 1. (You've heard of the saying "Never say never." >>> I should definitely never say definitely!)
So, thank you (again!) for all of your "Likes" on my Facebook page, and also for "following" me on my Pinterest page!