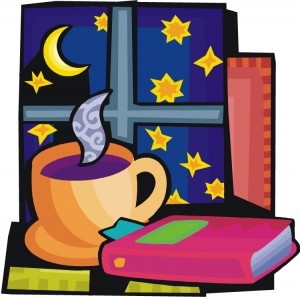 I have recently been on another Cozy Mystery quest. Because I get all of these recommendations from Cozy Mystery site readers, I devote a lot of my reading time to trying out some of the authors. I just finished "going through" three new (to me!) authors. 
The bad news is that I didn't make it to my "50 page rule" for two of the three authors. I can see how these two authors could be considered top-selling authors. I really can! I just can't see me wanting to spend even 50 pages with their heroine/sleuths. One of the series is a highly respected culinary series, and the other series is a top-selling supposedly funny series that features a young, supposedly funny sleuth. However, the third of the three authors has captured my attention, and this is not a series I thought I would enjoy. But>>> I seem to be doing just that!
Sister Carol Anne O'Marie was brought to my attention quite a while ago. (I wish I could remember when I posted her page on the site.) I get so many recommendations that I simply can't read all of the authors, but for some reason I decided to take a chance on this most unlikely (for me!) mystery series. I am glad I read the editorial reviews instead of just relying on the customer comments when I clicked on Novena for Murder! I am enjoying this first book in the Sister Mary Helen Mystery Series.
Any book by an unknown (to me!) author that I read past page 50 is promising. So, I will continue to read this first book in the series and see how I feel about it after I hit page 100. If an author can't capture my Cozy Mystery attention by then, then I simply annotate my rather obvious grading system: "***** YUCK" and either move on to a new author or go back to one off of my "Favorite Authors" list…