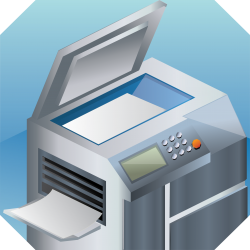 I hope it isn't too soon to be springing another question on you, but you all did so well with that last question >>> I thought I'd see if luck would hold out.
Jan asks:
…I am trying to remember a series of book I have enjoyed but cannot remember the title, main character, or author. I am hoping you may give me the answers.

The main character is rebuilding her life after a break-up. She has returned to her parent's house (guest house?) and has started a career repairing office machines. She becomes involved in a local church and Sunday School class. The Sunday School class members help her solve the mysteries. I think she had 2 different color eyes—-maybe one green and one blue.

Does this ring any bells with you?
If you think you may know the author who Jan is trying to track down, please post a comment. Thank you!