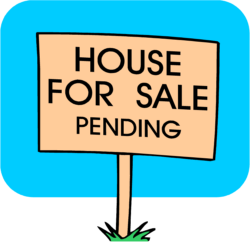 A while ago, Terri asked me to post a Realtor themed entry:
… Could you do a list of cozies with professions of Realtors (as this series is) or Real Estate Appraisers ("Appraisal for Murder" by Elaine Orr, series Jolie Gentil Cozy Mysteries)- or maybe a combined list? Kathleen Delaney's "Ellen McKenzie mysteries" would also fit. …
I keep a list of possible themes which I try to add to whenever I start the posting process for a new-to-the-site author, so I already had the theme going. So, the realtor sleuth theme now will join some of the many themes I have on my site such as Librarians Sleuths in Cozies, Culinary Cozies with Recipes, Cozies with Cats, etc.
Realtor Sleuths in Cozy Mysteries:
Jenna Bennett (aka Jennie Bentley & Bente Gallagher): Savannah Martin Mystery Series – Savannah is a divorced Southern Belle who is a realtor in Nashville, Tennessee.
Catherine Bruns: Cindy York Mystery Series
Ann Charles: Deadwood Humorous Mystery Series – Violet "Spooky" Parker, is a single mom of twins who wears purple cowboy books and is a real estate agent in a little town called Deadwood (South Dakota). Violet has a tendency to sell haunted houses, so watch out!
Cheryl Crane: Nikki Harper Mystery Series – Nikki is a celebrity realtor in Hollywood.
Vicki Doudera: Darby Farr Mystery Series – Darby is a realtor on an island off of Maine's coast.
Charlaine Harris: Aurora Teagarden Mystery Series – At the beginning of the series, Aurora (Roe) is a librarian. She later becomes a real estate agent in Georgia.
Traci Tyne Hilton: Mitzy Neuhaus Mystery Series – Mitzy is a top-selling realtor in Portland, Oregon. (These are billed as "cozy Christian" mysteries.)
Nancy Lynn Jarvis : Regan McHenry Real Estate Mystery Series – Regan is a realtor/sleuth and her husband Tom is an ex-computer programmer, in Santa Cruz, California.
Barbara Lee: Chesapeake Bay Mystery Series
Tierney McClellan (aka Barbara Taylor McCafferty & Taylor McCafferty) : Schuyler Ridgway Mystery Series – Schuyler is a realtor in Louisville, Kentucky.
Elaine Orr: Jolie Gentil Mystery Series – Jolie is a real estate appraiser in an east coast beach town called Ocean Alley, in New Jersey.
Maggie Sefton: Kate Doyle Mystery Series – Kate is a divorced realtor in a Colorado college town. (Well, actually there is only one book in this series.)
Nina Wright: Whiskey Mattimoe Mystery Series – Whiskey, a widow, works as a realtor in a resort town in Michigan. Abra is her Afghan Hound.
If you're interested in finding other themes of Cozy Mystery series, I have lots and lots of themes on the Cozies by Themes page of my Cozy-Mystery site.
By the way, if you know of any other Cozy Mystery Realtor Sleuths, please post a comment. Thank you!