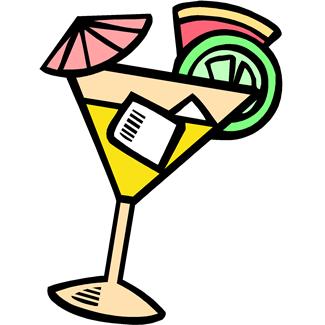 MJ just posted a comment that I think is a great idea:
"How about another rave or two to add to the list? My new summer yummy discovery is in Walmart's soda dept. It is 'Coconut Wave'. Danna has told us how much she enjoys peach Fresca, as do I. However, it isn't distributed where I live.
In June, I found this display of 2 liter beverages at Walmart. In the display was their lemonade, pink lemonade, cherry limeade, and this one called 'coconut wave' (ALL are carbonated and calorie free). Of course, I was intrigued and decided to try it. It's like 7-up/Sprite with a little coconut flavoring – very refreshing. The flavor is distinctive, so if you don't like coconut you won't like this. It's also good with a little of Torani's peach/raspberry flavoring added to it.
In early July, I noticed they no longer had any of this soda. So sa-a-a-d (I thought it was gone for the summer). However, when I went back to Walmart the other day, they had a huge display with several dozen of the Coconut Wave. YEA! I bought many bottles so I have a 'supply' (even gave some to friends to 'try'). It probably won't be available in the fall.
I don't like coffee or tea, so soda is my beverage of choice.
I also discovered Oreo's Raspberry Fudge Crèmes. Another Yum! It's like their fudge covered mint cookies only raspberry instead of the mint."
MJ, I'm going to look for the Coconut Wave. Is it in Walmart's carbonated sparkling water see-through bottles? I like two of those flavors, although all of them are pretty good.