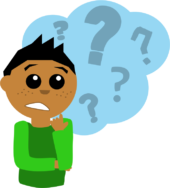 Hey folks! Not long ago I got a question by email that I hoped some of you might be able to help answer!
I have a cozy question for you! Are there any series that you are aware of that are all set in the same town but have a different protagonist in each one? (Like Debbie Macombers Cedar Cove books for example but cozy instead of romance)

I know on one hand that defeats one of the purposes of the cozy, but I'm doing NaMoWriMo and had the best idea for a series based around my fictional town!
The only answer that popped into mind for me was Dani Pettrey's Alaskan Courage Mystery Series, which stars various members of the McKenna family in Yancey, Alaska… though like Debbie Macomber's Cedar Cove Books, it isn't necessarily a strictly Cozy series. So can anyone think of more series that are set in the same location, but star different sleuths?