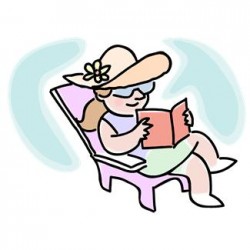 A little while ago, Lynn T. sent me a topic that she thought would be interesting as an entry idea. I totally agree with her.
Lynn T.:
"… What authors or series would you automatically buy or search out when the new book comes out. That would be a must read. I know I have a few that I wouldn't even need to read a blurb or a recommendation. It is a given that I will read the next book. It is an immediate response to the new book. Years ago whenever I saw the new Grisham, I immediately put it in my basket. I didn't even need to know what it was about. Then a lot of years ago and when I was younger, it was a Stephen King book that was automatic for me. I no longer do this with these two authors but I have some cozy books that I wait for the next book and buy right away. There are some that I am interested in but they aren't immediate buys or reads."
My answer included:
"I have a few authors who I automatically buy when I find out about a new book release. I don't bother reading the blurb either. My husband keeps telling me that I shouldn't "stock pile" my favorite authors' books…"
(I should probably add that my husband's attitude about buying one book after he finishes his last book sort of worked against him yesterday. He had a doctor's appointment that took a lot longer than he thought it would take (five hours!) and he finished the one book he had on his Kindle. Lucky for him he had a science magazine on it as well! When he told me this, I managed to tell him that I always have my entire library on my Kindle. Enough said!)
How about you? Do you show restraint when a very favorite Cozy Mystery author of yours releases a new Cozy, or do you "throw caution to the wind" / "wing it" / "go for it" like Lynn T and I do?