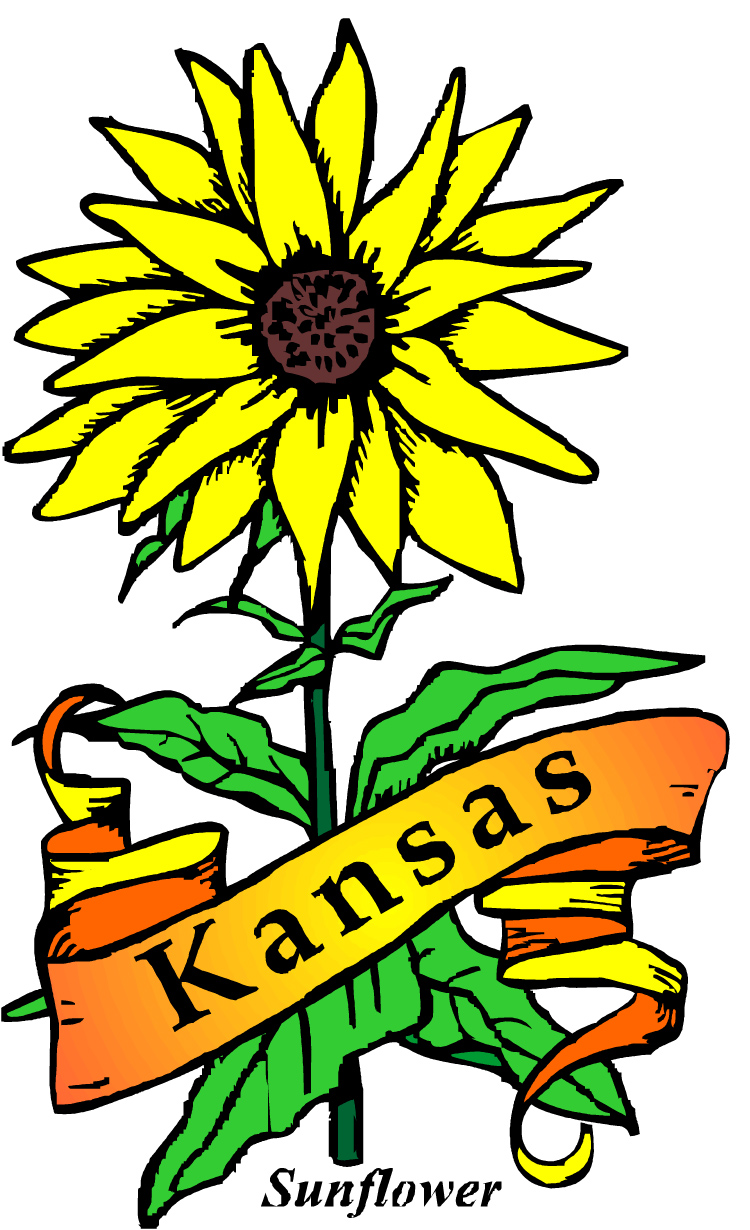 Here are some fun Kansas facts:
The state capital is Topeka.
The largest city is Wichita.
State motto is "Ad astra per aspera" (To the stars through difficulties.)
State nickname is Sunflower State.
State flower is the Sunflower .
State bird is the Western Meadowlark .
State animal is the buffalo.
Kansas got its name for the Konza (aka Kaw or Kansa) Native Americans who lived there.
Mystery authors who are found on the Cozy Mystery Site and who feature Kansas locations in their books:
Sally Goldenbaum: Queen Bees Quilt Mystery Series (wrote first 3 in series)
Marnette Falley: Queen Bees Quilt Mystery Series (continued series at book 4)
Nancy Mehl: Ivy Towers Mystery Series (Mehl is on the Heartsong Presents Mysteries page)
Nancy J. Parra (aka Nancy Coco): Baker's Treat Mystery Series
Charlene Weir: Police Chief Susan Wren Mystery Series
Please feel free to contact me if you see an author from the Cozy Mystery Site who belongs on this list, or if you have any comments.
♦To access more Cozy Mysteries by Theme click on this link.♦