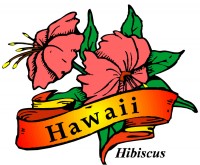 Here are some Fun Hawaii Facts:
Hawaii is known as the "Aloha State."
Honolulu is the capital and also the largest city.
State Motto: The life of the land is perpetuated in righteousness.
State Flower: Hibiscus
State Animal: Monk Seal
Hawaii is the only state that has a tropical rain forest and also a royal palace (Iolani Palace).
Mystery authors who are found on the Cozy Mystery Site and who feature Hawaii locations in their books:
Donald Bain & "Jessica Fletcher": Murder, She Wrote Mystery Series – Aloha Betrayed (Maui)
JoAnn Bassett: Island of Aloha Mystery Series
K.K. Beck: Iris Cooper Mystery Series – Peril Under the Palms (Honolulu)
Frankie Bow: Professor Molly Mystery Series (remote Mahina)
Catherine Bruns: Death of the Big Kahuna
Kathi Daley: Zoey Donovan Mystery Series – Maui Madness
Earl Derr Biggers: Charlie Chan Mystery Series
Carolyn Hart: Henri O Mystery Series – Death in Paradise (Kauai)
Maddy Hunter: Passport to Peril Mystery Series – Hula Done It? (cruise)
Madison Johns: Agnes Barton Senior Sleuth Mystery Series – Hawaiian Hangover
Josi S. Kilpack: Culinary Mystery Series – Banana Split (K'auai)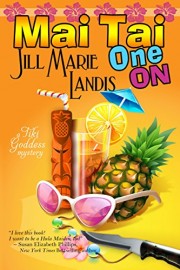 Jill Marie Landis: Tiki Goddess Mystery Series – Em Johnson manages the Tiki Goddess bar on Kauai, Hawaii. A senior dance troupe called the Hula Maidens help Em in her sleuthing.
Leslie Langtry: Ukulele Murder (Kauai)
Sujata Massey: Rei Shimura Mystery Series – Shimura Trouble (Oahu)
 Toby Neal: Lei Crime Mystery Series (not Cozy)
Please feel free to contact me if you see an author from the Cozy Mystery Site who belongs on this list, or if you have any comments.
♦To access more Cozy Mysteries by Theme click on this link.♦