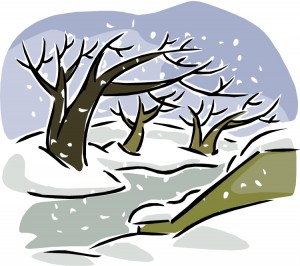 All this cold weather has made me want to make a mystery book theme for the cold! This list of mystery books brings to mind dark, shadowy events on dark, dreary days.
Mystery Books that Feature: Snowed-In / Snow-Bound Settings:
Gilbert Adair: The Act of Roger Murgatroyd
Nancy Atherton: Aunt Dimity's Christmas
Nancy Atherton: Aunt Dimity Snowbound
Marian Babson: Murder on a Mystery Tour
Nevada Barr: Winter Study
M. C. Beaton: A Highland Christmas
C.C. Benison: Eleven Pipers Piping
Kate Carlisle: Peril in Paperback
C.S. Challinor: Christmas is Murder
Agatha Christie: The Adventure of the Christmas Pudding
Agatha Christie: Hercule Poirot's Christmas
Agatha Christie: Murder on the Orient Express
Agatha Christie: Three Blind Mice
Sheila Connolly: Cruel Winter
Mary Daheim: The Alpine Christmas
Carola Dunn: Death at Wentwater Court
Carola Dunn: Mistletoe & Murder
Dawn Eastman: Fright to the Death
J. Jefferson Farjeon: Mystery in White: A Christmas Crime Story
Monica Ferris: Crewel Yule
Monica Ferris: Thai Die
Joanne Fluke: Sugar Cookie Murder
Martha Grimes: Jerusalem Inn
Steve Hamilton: A Cold Day in Paradise
David Handler: The Burnt Orange Sunrise  
Cyril Hare: An English Murder
Jim Kelly: Death Wore White
Ngaio Marsh: Tied Up in Tinsel
Catriona McPherson: The Winter Ground
Leslie Meier: Christmas Cookie Murder
Leslie Meier: Mistletoe Murder
Leslie Meier: Valentine Murder
Judy Moore: Murder in Vail
J. J. Murphy: A Friendly Game of Murder
Katherine Hall Page: The Body in the Sleigh
Katherine Hall Page: The Body in the Snowdrift
Anne Perry: A Christmas Journey
Mary Monica Pulver: Original Sin
Patrick Ruell (Reginald Hill): Red Christmas
Phoebe Atwood Taylor: Death Lights a Candle
PS>>> I made the above list by consolidating comments from two previous posts: Cold, Howling Wind, Snow… AND … Winter Snow-Ins. As these are from a lot of Cozy Mystery site readers comments, I have not read all of the books. (But, a lot of them are now in my TBR pile! – (To Be Read)
Please feel free to comment if you see an author from the Cozy Mystery Site who belongs on this list, or if you have any corrections.
♦To access more Cozy Mysteries by Theme click on this link.♦