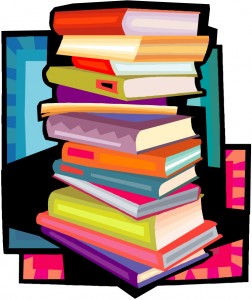 Two Cozy Mystery site readers recently asked/commented about the very same thing. It sort of boils down to this: Do we, as Cozy Mystery lovers, prefer Kindles or "real" books:
Arlene:
"… I have a question for you, and perhaps your readers should you be kind enough to post it:  Do you read cozies on a Kindle?  Are cozy readers using Kindles? 
 
As an unpublished author, I'd really love to know and you have such a great group of readers to ask."
 Cindy:
"… Pros on E-books: easier to handle/read, cheaper books, saves trees, more portable-fits into bag or thin spaces, huge selection of books, keeps up with modern tech., can read it even with sun glaring on it
Cons: easier to destroy if dropped, water spilled on it, sat on- all things that happen to books can happen to these, expensive to repair/replace, what to do with the books-anyone help out with this one, I've not got a clue!?, saves trees but causes more pollution from how to dispose of them (plastic, dead or overworn batteries,etc and paper will degrade), huge selection of books that are free elsewhere, modern tech. moves too fast for the pocketbook to keep up with new designs and the next one almost always does better and there are those out there that will ditch the current and spend for the newest making them expensive despite cheaper books, can't drop them, can't afford to replace them if you leave them and come back to find someone took it, how much to fix if there is a "glitch" say it won't go to next page-if you can't read a page of your paper book-say it's missing-go to the store read that page then finish your copy. Do you REALLY want to lend it to a friend to read?!
I love reading and I love modern tech. but there's a limit as to what type of Tech. I find I need and what I want and what is good for me to buy. If I drop, lose, loan and don't get back or if my friend drops it in the bathwater, it's easier to replace if it is paper. And saving a tree can be replaced but burying plastic can't be made to go away."
Personally, I still use the "old" method when reading my books. I am sort of moving more and more toward getting a Kindle, but right now, I am staying with my "real" books.
My husband, however, just about gave up reading for pleasure. He does so much reading at work, and his eyes aren't what they once were. He enjoys his Kindle because he can adjust the font. (OK, so my eyes are what they once were, either. And, I have to admit that I have dropped reading my Miss Seeton books because I simply could not continue reading such small font… even with my reading glasses on!) Also, he likes being able to purchase his book on Amazon and have it absolutely the next minute. I am pretty sure that his Kindle's battery is a re-usable, re-chargeable type of battery, so he isn't contributing a lot of batteries to the land fill.
As for Cindy's remark about new editions of Kindles outdoing the older Kindle versions, my husband only uses his Kindle for reading, so it doesn't affect him if the newer Kindle versions have calculators, calorie counters, or Twitter capabilities… He's happy just being able to read his books on the font size of his choice…
However, Arlene, I think that for authors it is more difficult to "get the word out" about their books when they aren't attached to a publishing company…
What do you all think about the Kindle VS "real book" question?