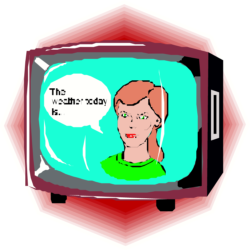 I think I may have mentioned (once or twice…) that I like true crime shows. (I don't watch all of them – that would be a 24/7 hobby!) As I watch the shows I find myself in a state of disbelief that these are true crimes – not fiction TV. I can't help but imagine how these awful, cruel things can be carried out by people. The results are so profound and permanent for the victims, and their family and friends >>> whose lives will never be the same. I often find myself wondering how stupid and self-aggrandizing these terrible animals are. When I hear a person say these killers are "sick" I usually find myself actually talking back to the TV. Sick is NO excuse for their actions! (OK, now I'll get off my soapbox and get to why I am telling you about a show I just watched…) The particular show I'm telling you about is very sad and totally senseless. (Let's face it, all of the cases they highlight are senseless!)
One of the shows I watch on the ID (Investigation Discovery) channel is Nightmare Next Door. Well, while I was watching last night's episode ("A Strange Trust" – season 6, episode 10), I couldn't believe it when one of my favorite authors appeared as one of the commentators of the crime. That's right! One of our Cozy Mystery authors was on the show giving background information!
So, for those of you who have access to the ID channel, be sure to set your DVRs up in order to see none other than Diane Vallere, author of the Style & Error, Material Witness, Costume Shop, & Mad for Mod (one of my very favorite) mystery series. The next showing of this particular show is Sunday, November 13 at 1 PM (central).