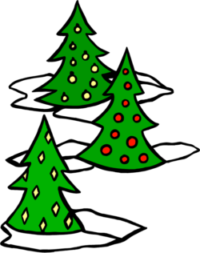 Hello everyone – I just wanted to wish you all a Merry Christmas, Happy Hanukkah, Happy Kwanzaa, Happy New Year, or any other assorted Happy Holiday!
Once again my personal close family has managed to reunite this year – myself and husband, son who lives in town, and daughter who visits from Washington D.C. This year, we're also joined by our son-in-law, who is likewise visiting from D.C. And of course our own darling three year old puppy, Cocoa.
I'll be back in a few days, so, Happy Holidays!