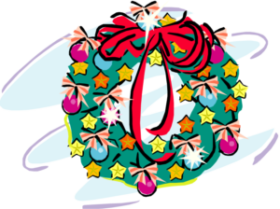 November and daylight savings time are upon us! I absolutely cannot believe we're already into what a lot of us think as the holiday seasons. Halloween is over and now we're looking forward to Thanksgiving – which will undoubtedly be very, very different than our Thanksgivings of past years. 
I wasn't quite sure about putting up my monthly Hallmark Cozy mystery movies blog entry this month, since there aren't any mystery movies being shown during November. However, I decided to go ahead and remind those of you who enjoy the NEW Christmas movies on the channel what they will be showing during November. (It looks like they have changed some of the movies' titles from what they posted earlier…)
Hallmark Movies & Mysteries Channel Cozy (Mystery) Christmas Movies – November 2020:
***** ***** ***** *****
Sunday – November 1, 2020
Hallmark Movies & Mysteries: 
9:00 PM
Holly & Ivy
When Melody's neighbor, Nina, learns that her lymphoma has returned, Melody vows to keep Nina's kids, Holly & Ivy, together. To adopt, she must renovate her new house with contractor, Adam. Stars Janel Parrish & Jeremy Jordan.
Hallmark:
7:00 PM
On the 12th Date of Christmas
Two co-workers vying for the same promotion are tasked to create a 12 Days of Christmas scavenger hunt to promote the premiere of a new hotel. Stars Mallory Jansen and Tyler Hynes.
***** ***** ***** *****
Saturday – November 7, 2020
Hallmark Movies & Mysteries: 
9:00 PM
The Christmas Ring
A reporter searches for the love story behind an antique engagement ring. With the help of the ring's owner's grandson, they learn the legacy his grandparent's left behind. Stars Nazneen Contractor and David Alpay.
Hallmark:
7:00 PM
Never Kiss a Man in a Christmas Sweater
Single mom Maggie is facing Christmas alone until Lucas crashes into her life and becomes an unexpected houseguest. Together they overcome Christmas while finding comfort in their growing bond. Stars Ashley Williams, Niall Matter.
***** ***** ***** *****
Sunday – November 8, 2020
Hallmark Movies & Mysteries:
9:00 PM
The Christmas Bow
When an accident puts her music dreams on hold, a gifted violinist reconnects with an old family friend, who helps her heal and find love during the holidays. Stars Lucia Micarelli and Michael Rady.
Hallmark: 
7:00 PM
Christmas with the Darlings
When an assistant gives her final notice, she is drawn into helping the charming, younger brother of her wealthy boss as he looks after his orphaned nieces and nephew through Christmas. Stars Katrina Law and Carlo Marks.
***** ***** ***** *****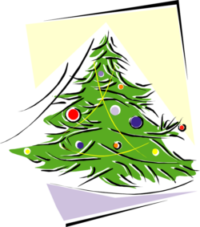 Saturday – November 14, 2020
Hallmark Movies & Mysteries: 
9:00 PM
Meet Me at Christmas
When her son's wedding planner quits, Joan must coordinate his Christmas Eve wedding with the help of Beau, the bride's uncle. They realize their fates and pasts are intertwined. Stars Catherine Bell and Mark Deklin.
Hallmark:
7:00 PM
Christmas in Vienna
Jess, a concert violinist who has lost her passion, visits Vienna for Christmas. There she finds the inspiration she has been missing with an American diplomat and his children. Stars Sarah Drew and Brennan Elliott.
***** ***** ***** *****
Sunday – November 15, 2020
Hallmark Movies & Mysteries:
9:00 PM
The Christmas Doctor
Zoey is a traveling doctor who prefers short assignments to staying put, so when she is assigned to a small town clinic for the holidays, she is surprised when she starts to feel at home. Stars Holly Robinson Peete, Adrian Holmes.
Hallmark:
7:00 PM
A Timeless Christmas
Charles Whitley travels from 1903 to 2020 where he meets Megan Turner and experiences a 21st Century Christmas. Stars Erin Cahill and Ryan Paevey.
***** ***** ***** *****
Saturday – November 21, 2020
Hallmark Movies & Mysteries:
9:00 PM
The Angel Tree
A writer seeks the identity of the person who helps grant wishes that are placed upon The Angel Tree, and in the process, reconnects with her childhood friend. Stars Jill Wagner and Lucas Bryant.
Hallmark: 
7:00 PM
A Nashville Christmas Carol
A television producer is forced to work with the man who broke her heart on a country music Christmas special while being interrupted by Christmas spirits determined for her to revisit her past. Stars Jessy Schram and Wes Brown.
***** ***** ***** *****
Sunday – November 22, 2020
Hallmark Movies & Mysteries:
9:00 PM
A Godwink Christmas: Second Chance, First Love
After 15 years, Pat moves home from Hawaii with his two sons and through a series of coincidences, or Godwinks, ends up stuck in traffic next to his high school sweetheart, Margie, at Christmas. Stars Brooke D'Orsay and Sam Page.
Hallmark:
7:00 PM
The Christmas House
When TV star Mike Mitchell's parents ask him to bring back a revered family tradition, he revisits the Mitchell family magic of Christmases past. Stars Robert Buckley, Ana Ayora, Jonathan Bennett, Sharon Lawrence, Treat Williams.
***** ***** ***** *****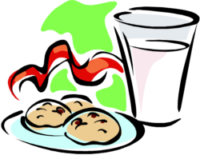 Monday – November 23, 2020
Hallmark: 
7:00 PM
Heart of the Holidays
Career-driven Sam returns to her hometown for the holidays where she comes face-to-face with her high school boyfriend, Noah. Together they rediscover what matters most in life. Stars Vanessa Lengies and Corey Sevier.
***** ***** ***** *****
Tuesday – November 24, 2020
Hallmark: 
7:00 PM
A Christmas Tree Grows in Colorado
Erin is planning the town's Christmas celebration and must win over firefighter Kevin in order to obtain his beautiful spruce for the tree lighting. Can she help get him into the Holiday spirit? Stars Rochelle Aytes & Mark Taylor.
***** ***** ***** *****
Wednesday – November 25, 2020
Hallmark:
7:00 PM
Good Morning Christmas!
Two squabbling TV hosts are sent to a festive small town over Christmas. While pretending to get along for the sake of appearance, they discover that there's more to each other than they thought. Stars Alison Sweeney, Marc Blucas.
***** ***** ***** *****
Thursday – November 26, 2020
Hallmark:
7:00 PM
Christmas by Starlight
When her family's beloved eatery, The Starlight Café, is slated for demolition, Annie vows to put a stop to it before Christmas. Stars Paul Campbell and Kimberley Sustad.
***** ***** ***** *****
Friday – November 27, 2020
Hallmark:
7:00 PM
Five Star Christmas
When a travel writer shows up unexpectedly at their dad's B&B, the Ralston family all pretend to be guests in hopes of a good review. Lisa falls for guest Josh but can't share her secret. Stars Bethany Joy Lenz, Victor Webster.
***** ***** ***** *****
Saturday – November 28, 2020
Hallmark Movies & Mysteries:
9:00 PM
USS Christmas
Maddie, a reporter for a Norfolk newspaper, embarks on a Tiger Cruise during Christmastime where she meets a handsome naval officer and stumbles upon a mystery in the ship's archive room. Jen Lilley, Trevor Donovan, Barbara Niven.
Hallmark: 
7:00 PM
Christmas Waltz
After Avery's storybook Christmas wedding is canceled, a dance instructor helps her face her fears in life and fulfill her dream of learning to dance. Stars Lacey Chabert and Will Kemp.
***** ***** ***** *****
Sunday – November 29, 2020
Hallmark: 
7:00 PM
If I Only Had Christmas
At Christmas, a cheerful publicist teams up with a cynical VP and his eclectic team to help a charity in need. Starring Candace Cameron Bure and Warren Christie.
Hallmark Movies & Mysteries: (Since they aren't showing a Christmas movie tonight, I'm hoping they are premiering a Cozy Mystery movie…)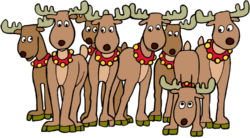 ***** ***** ***** ***** ***** ***** ***** *****
(I copied all of the synopses from the Hallmark sites.)
I hope this list helps those of you who enjoy watching the Hallmark Christmas movies! Also, don't forget to take a look at the various Christmas mystery books I have listed on my Cozy Mystery site.
Here are some blog entries you might be interested in – if you're looking for some other Christmas movies. You can probably find a lot of them playing on TV as we approach the holiday season. The entries are from my Cozy Mystery site.
Christmas : Favorite Classic Holiday Movies: Old, Black & White… and a Few In Color (not mysteries)
Christmas : Favorite Holiday Movies – More Recent, In Color (not mysteries)
And, here are some old entries that are about some of the really good Christmas themed Cozy Mystery books:
Holiday Mysteries: Some New (Sept. '07) Christmas and a Halloween
Favorite Christmas Cozy Mystery Book – 2012
Christmas Mystery Book List Recommendations – 2013