Wow-zee, Ka-tau-zee! I've already printed out this schedule and have set up my DVR for as far into the future as my TV system will allow me to do. There's something "comforting" about having my holiday movies schedule right by my LazyBoy – so I can set up my DVR as soon as it updates the weekly schedules. These Hallmark movies have become a part of my holidays for the past several years. We don't have snow (or even much cold weather!) here in San Antonio, so I rely on these types of movies to get me in the winter wonderland sort of mood.
None of the movies are mysteries, but that doesn't seem to have been a factor for us during the years I've been posting these holiday entries. Without further ado, here are both the Hallmark channel and the Hallmark Movies & Mysteries channel holiday schedules, starting with the Fall Harvest and then of course, the Christmas movies.
Hallmark channel's NEW Fall Harvest movies for Autumn 2016:
LOVE ON A LIMB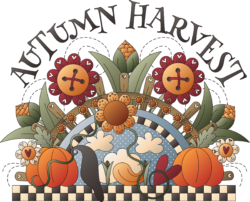 PREMIERED Saturday, October 1st at 9/8c (RE-AIRING Saturday, Oct. 22 at 5/4c)
Aimie Roarke (Ashley Williams) is always up for a cause and when the town's beloved Oak tree is set to be cut down, she takes it upon herself try and save it. When the Mayor hires a handsome new landscaper (Trevor Donovan) to cut it down, she decides the only way to save the tree is to chain herself to it. As Kyle attempts to wait her out and the two start to spend more time together, they may find the Old Tree brings them both more than they could have imagined in life and love.
AUTUMN IN THE VINEYARD
PREMIERED Saturday, October 8th at 9/8c (RE-AIRING Saturday, Oct. 22 at 3/2c)
When Frankie Baldwin and Nate Deluca both have a claim to ownership of Sorrento Farm, they are forced to divide the vineyard right down the middle and work the fields alongside each other to bring in the harvest leading up to the Best Wine competition at the annual Autumn Harvest Festival — only this rivalry won't be settled in the fields, because in spite of their contentious bickering, the simplest way to settle this particular legal dispute is with a romance.
PUMPKIN PIE WARS
PREMIERED Saturday, October 15th at 9/8c (RE-AIRING Saturday, Oct. 22 at 7/6c & Sunday, Oct. 23 at 1/12c)
Competing bakery owners, Faye McKenzie and Lydia Harper have been feuding for years with the Drum County Harvest Festival's annual pumpkin pie bake-off at the center of it all. The winner not only gets bragging rights and a trophy, but a substantial boost to her business, as well. This year, however, the women are passing the torch to their respective children, Casey and Sam, and when romantic sparks fly between them, this bake-off promises to be one to remember.
GOOD WITCH: SECRETS OF GREY HOUSE
PREMIERES Saturday, October 22nd at 9/8c
Cassie welcomes a popular fantasy author and her editor to Grey House. Before long, Cassie inspires her to hold the launch party for her latest book right there in Middleton, which shares mysterious and surprising similarities with her stories. Meanwhile, a medical emergency keeps Sam busy at the hospital and away from Cassie until a surprise patient brings them closer than ever.
Hallmark channel's NEW Countdown to Christmas movies for 2016
A WISH FOR CHRISTMAS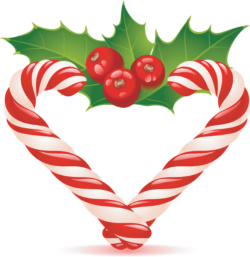 PREMIERES Saturday, October 29th at 8/7c
Starring: Lacey Chabert (Mean Girls), Paul Greene (A Christmas Detour)
Sara Shaw (Chabert) is the type of woman who prefers to sit on the sidelines at work, but when her big idea for a Christmas initiative is stolen, she makes a wish to Santa that she'll finally have the courage to stand up for herself. When Santa grants her wish and she gets a chance to prove herself to her boss (Greene) but Santa's wish only gives her 48 hours. As the clock ticks down, Sara will discover how to channel the Christmas magic and speak her mind all on her own.
THE MISTLETOE PROMISE
PREMIERES Saturday, November 5th at 8/7c
Starring: Jaime King (Hart of Dixie), Luke Macfarlane (Brothers and Sisters)
A chance meeting between two strangers who share a disdain for Christmas results in The Mistletoe Promise, a pact to help them navigate their holiday complications – together. But as they spend more time with each other and experience the magic of Christmas the phony couple discovers there may be more to their contract than business. Based on the bestselling novel by Richard Paul Evans.
EVERY CHRISTMAS HAS A STORY
PREMIERES Saturday, November 12th at 8/7c
Starring: Lori Loughlin (Fuller House), Colin Ferguson (Eureka), Willie Aames (Charles in Charge)
A TV personality (Loughlin) has an on-air snafu and admits she hates Christmas. Following the debacle, she is invited to the Most Christmas-y town in America to try and repair her image. Forced to work with her ex-boyfriend Jack (Ferguson), the show's producer, the magic of Christmas and this special town will change the way she views Christmas and her life.
CHRISTMAS COOKIES
PREMIERES Sunday, November 13th at 8/7c
Starring: Jill Wagner (Wipeout), Wes Brown (True Blood)
Aunt Sally's Christmas Cookie Company is sold to a large conglomerate and executive Hannah (Wagner) must seal the deal and shut down the factory, which is the small town of Cookie Jar's lifeblood. What was supposed to be a simple assignment for Hannah becomes complicated when she meets Jake (Brown), the factory owner who's determined to keep the factory in town. Despite not being a fan of the holiday, the Christmas spirit in this small town is infectious and she gets swept up in the joy of the season while also falling in love.
MY CHRISTMAS DREAM
PREMIERES Saturday, November 19th at 8/7c
Starring: Danica McKellar (Wonder Years), David Haydn-Jones (A Cookie Cutter Christmas), Deidre Hall (Days of Our Lives)
Christina Masters (McKellar), the manager of McDougal's flagship department store, is determined to land the manager position for their new Paris location. She sets out to impress Victoria (Hall), the store's owner, by creating the best holiday display in McDougal's history. Fresh out of inspiration despite assuring Victoria otherwise, Christina turns to a recently-fired store employee (Haydn-Jones) who also happens to be a talented artist and single dad to his young son. As they work side-by-side, the business relationship becomes personal and she finds herself falling in love. Will the allure of her dream be too strong or will she choose to follow her heart?
A DECEMBER BRIDE
PREMIERES Sunday, November 20th at 8/7c
Starring: Jessica Lowndes (90210), Daniel Lissing (When Calls the Heart)
Aspiring interior designer Layla O'Reilly (Lowndes) is dreading the Christmastime wedding of her cousin who's marrying Layla's ex-fiancé. Although Seth Murphy (Lissing) is the one responsible for introducing the bride and groom, she begrudgingly accepts his offer to be her date as she's out of options. Seth gets carried away at the reception and announces they're engaged, forcing a mortified Layla to keep up the pretense. But as the faux couple spends more time together they find themselves feeling something very real. Based on the book by bestselling author Denise Hunter.
BROADCASTING CHRISTMAS
PREMIERES Wednesday, November 23rd at 8/7c
Starring: Melissa Joan Hart (Sabrina the Teenage Witch), Dean Cain (Lois & Clark: The New Adventures of Superman), Cynthia Gibb (Fame), Jackee Harry (227), Richard Kline (Three's Company)
Emily (Hart) is an ambitious television anchor, aimed at climbing the ranks. When the opportunity to co-host a talk show with the fabulous talk show diva Veronika (Harry) presents itself two weeks before Christmas, she thinks this is her big break. To her surprise, she discovers she has stiff competition with Charlie (Cain), the local TV anchor who is her near equal on another station. With such interest and support for both reporters, a contest is created: for the two weeks leading up to Christmas, who can cover the best and most meaningful Christmas stories on the local news? As they shoot their heartfelt Christmas stories, they realize the top prize is not as important as they once thought. They experience the true meaning of Christmas with the subjects in their news segments – and with each other.
CHRISTMAS IN HOMESTEAD
PREMIERES Thursday, November 24th at 8/7c
Starring: Taylor Cole (The Originals)
One of the most famous actresses in world heads to the Christmas-obsessed town of Homestead, Iowa, to shoot a holiday-themed (movie). She is thrown for a loop when a romance brews between her and local inn keeper and single dad, Matt. As she gets a taste of small-town life and people who give of themselves without asking anything in return, she discovers the true meaning of Christmas.
CHRISTMAS LIST
PREMIERES Friday, November 25th at 8/7c
Starring: Alicia Witt (Nashville), Gabriel Hogan (Heartland)
Isobel Gray plans a storybook Christmas with her boyfriend, including a snow-covered cottage in the Northwest, and a carefully composed bucket list of classic holiday traditions. But when the boyfriend goes AWOL, the list proves challenging and a tempting new romance turns her life upside down. Will Isobel have a White Christmas ending under the mistletoe?
A HEAVENLY CHRISTMAS – Hallmark Hall of Fame movie
PREMIERES Saturday, November 26 at 8/7c
Starring: Kristin Davis, Eric McCormack, and Shirley MacLaine
Upon her untimely death, Eve Morgan (Davis), a workaholic finds herself tethered to her guardian angel (MacLaine) learning to become a Christmas angel in Heaven. Despite being the worst recruit in the history of Christmas, Eve is assigned the difficult task of helping a struggling singer Max (McCormack) use his musical gifts to heal old family wounds. As Max begins to overcome his issues, Eve begins to embrace the meaning of Christmas, heal wounds of her own, and perhaps find love along the way.
JOURNEY BACK TO CHRISTMAS
PREMIERES Sunday, November 27th at 8/7c
Starring: Candace Cameron Bure, Oliver Hudson and Tom Skerritt
Hannah (Cameron Bure), a WWII-era nurse, is transported in time to 2016 and meets Jake (Hudson), a man who helps her discover the bonds of family and that the true meaning of Christmas is timeless.
NATIONAL CHRISTMAS TREE LIGHTING
Hallmark Channel has entered into a multi-year partnership with the National Parks Foundation to enrich, support, and grow awareness of the country's extensive system of national parks. As part of the initiative Hallmark Channel will become the exclusive television home of the "National Christmas Tree Lighting," one of the nation's oldest and most revered holiday traditions. Special performances by Chance The Rapper, Kelly Clarkson, and Yolanda Adams. The special will PREMIERE Thursday, December 1.
A DREAM OF CHRISTMAS
PREMIERES Saturday, December 3rd at 8/7c
Starring: Nikki DeLoach (CSI), Andrew Walker (When Calls The Heart)
Penny (DeLoach), an ambitious but discontented young married woman, gets more than she bargained for when she is granted a wish to be single again. She awakens one morning to discover she has everything she thinks she wanted: Her dream home, a great car, and a dream job where she's the boss. But the tradeoff is not all wine and roses. Her husband Stuart (Walker) is gone — their marriage doesn't exist because in this world they never even met. Penny eventually adjusts to life in this new 'wish world'. In spite of her professional successes and romantic advances from a handsome, bachelor client of hers (Christopher Russell), Penny soon discovers the most important thing is missing in her life — her husband Stuart. She resolves to find and meet Stuart — for a second time — and get to know him all over again in the hope they'll fall in love and rekindle the romance that was lacking in the 'real world.'
LOOKS LIKE CHRISTMAS
PREMIERES Sunday, December 4th 8/7c
Starring: Dylan Neal (Gourmet Detective)
Carol is an over-involved mother but nothing compares to the holiday season when she goes over-the-top spearheading her kid's school's Christmas Spectacular each year, which earned her the nickname Christmas Carol by the parents and faculty. All that changes the day Terry moves to town with his teenage daughter. Also single, he is very fond of the holiday himself, having volunteered to mount the Christmas play each year at his daughter's former school. Carol tries to politely tell the single dad his help won't be needed but he has no intention of stepping aside. The tug-of-war turns into something of a rumble and it becomes clear neither of these parents is willing to work with the other. With the competition lines clearly drawn in the sand, the dueling duo sets out to outdo each other to create the most memorable Christmas spectacular ever. The pressure is ON to make this the best Christmas ever as it's anybody's guess if "Christmas Carol" will live up to her moniker or if newly titled "Terry Christmas" will become the new holiday hero. The two will ultimately learn the error of their ways and put aside their differences while learning they have a lot more in common as an unexpected romance begins to bloom.
A NUTCRACKER CHRISTMAS
PREMIERES Saturday December 10th 8/7c
Starring: Amy Acker (Person of Interest), Sascha Radetsky (Flesh and Bone), and Sophia Lucia (Dance Moms)
Rising star, Lilly James lives and breathes ballet. Her sister, Beth, is not only her biggest fan but often forgoes her own needs to make sure Lilly has every opportunity possible. Lilly's devotion pays off when she is accepted into the New York City Ballet. Her biggest dream comes true when she lands the lead role of Clara in The Nutcracker and will make her debut on Christmas Eve. As she prepares for her big night, she receives the tragic news that her sister has died. She is removed from the show by none other than Mark, her boyfriend and dance partner. Betrayed and heartbroken, she vows never to dance again. Years later, Lilly's niece receives the same Christmas wish, the role of Clara in the prestigious Philadelphia Nutcracker Ballet, only to find that the Ballet Director is Mark, who betrayed Lilly years ago. Will Lilly see the truth about her past, and allow herself a second chance to dance and another chance to find love?
MEANT TO BE
PREMIERES Sunday, December 11th at 8/7c
Starring: Brennan Elliott (Strong Medicine)
Maddie, a high-powered marketing executive, is on her way to a client's wedding but her plans are derailed by car trouble. When a fork in the road leads her to Christmas Valley, a town in love with Christmas, an unexpected encounter and a group of strangers that start to feel like family will have her questioning what she's really been missing in life.
MY CHRISTMAS LOVE
PREMIERES Saturday, December 17th at 8/7c
Starring: Meredith Hagner (Veep), Bobby Campo (Scream: The TV Series), Gregory Harrison (Rizzoli & Isles)
My Christmas Love is about a hopeless romantic who can't ever seem to give a guy a real chance, that is until she starts receiving each of the '12 Days of Christmas' as gifts anonymously at her door (yes, from the song… a partridge, leaping lords, milking maids… 5 golden rings!!). It's a fun mystery that she tries to solve with her core group (including her sister who's about to have a Christmas wedding) to see if there's a suitor on the other end to finally live up to her expectations.
SLEIGH BELLS RING
PREMIERES Sunday, December 18th at 8/7c
Laurel is in charge of her hometown's Christmas parade, and with budget cuts, she's having trouble making it a special event this year and, after a recent divorce, getting into the holiday spirit. When she and her daughter Scarlett cross paths with a lone farmer who has a sleigh that he claims came from Santa crash-landing on his property years ago, they are both skeptical. But the sleigh would make a great addition to the parade if it could be restored. When the farmer gives Laurel the sleigh for the parade, her 'luck' slowly changes. It's almost as if the sleigh is leading her to all the right pieces she needs to make the parade a success, including meeting a handsome man from town who has the loving touch to restore the relic. Laurel is converted into a true believer and rekindles that holiday spirit with her daughter, especially when she realizes the real Santa is riding his lost sleigh in the Christmas parade.
WHEN CALLS THE HEART CHRISTMAS
PREMIERES Sunday, December 25th at 8/7c
Starring: Erin Krakow (Army Wives), Daniel Lissing (Last Resort), Jack Wagner (Melrose Place) and Lori Loughlin (Fuller House)
An intriguing peddler comes to Hope Valley selling the townspeople his wears and teaching them valuable lessons about joy and giving. And when the townspeople realize that the recently displaced settlers in the area will not have a proper Christmas, they come together to create a special holiday celebration – including a Nativity presentation from the schoolchildren — that will infuse everyone with the true spirit of Christmas.
A ROSE FOR CHRISTMAS
PREMIERES Sunday, January 1st at 8/7c
Starring: Rachel Boston (In Plain Sight)
Andy (Boston) is a passionate and talented artist whose Pasadena family has been building Rose Parade floats for generations. But when her Dad gets sick and can't lead this year's efforts as usual, Andy has no choice but to take the helm and supervise the construction and decoration of their client's float over Christmas with only a few weeks to go. And to make matters worse, she's saddled with the extra challenge of dealing with Cliff, a demanding businessman whose company commissioned the float. Forced to work together, these two can't help but clash – she's a creative type who knows this flower-strewn process inside out, while he's all business with no time for art. But working side-by-side over Christmas, they each learn the other is not who they seem. And together, with a ragtag team of volunteers, they might just have what it takes to create a magnificent Rose Parade float… IF they can pull it together by New Year's.
Hallmark Movies & Mysteries channel's NEW Christmas movies for us to enjoy during the 2016 season!
LOVE ALWAYS, SANTA
PREMIERES Sunday, November 6th
After losing her husband Bradley three years ago on Christmas day, Celia Banks never thought she'd fall in love again. Now, her entire world revolves around taking care of her daughter Lilly. Lilly writes a letter to Santa with one wish — for her mommy to be happy and find love again.
FINDING FATHER CHRISTMAS
PREMIERES Sunday, November 13th at 9/8c
Stars: Wendie Malick ("Hot in Cleveland"), Erin Krakow ("When Calls the Heart"), Niall Matter ("Eureka")
Christmas for Miranda is a painful reminder of the family she never had. Her mother died when she was young, never revealing the identity of her father. But, three days before Christmas, she unexpectedly receives a clue as to the whereabouts that takes her to a beautiful New England town where she meets Ian, a young man who helps with her search. As the clues lead to her father's identity and Miranda discovers the possibility of love in Ian, and she learns that her father lived in the small town and now she knows his family (her brother and her biological father's wife). She faces a terrible decision… Should she share the truth and risk losing the family she has just found, or leave and keep the secret forever? This Christmas promises to be life-changing for Miranda with a new chance at life and love.
OPERATION CHRISTMAS
PREMIERES Sunday, November 20th
Stars: Tricia Helfer ("Battlestar Galactica), Marc Blucas ("Buffy the Vampire Slayer") and Lisa Durupt ("Murder She Baked")
As her new romance blossoms, a single mother is dismayed when her boyfriend, a military sergeant, is deployed right before Christmas. Determined to not let it ruin the holidays for her and her children they decide to give back to the struggling military families on his base and, as their efforts go viral, they are rewarded in ways they never imagined.
I'LL BE HOME FOR CHRISTMAS
PREMIERES Sunday, November 27th
Starring: James Brolin (Life In Pieces), Mena Suvari (American Beauty), Giselle Eisenberg (Life in Pieces)
Jackie Foster (Suvari), a dynamic Assistant District Attorney and single mom, is looking forward to wrapping up her latest case and spending Christmas with Gracie (Eisenberg), her adorable and precocious, eight-year old daughter. But when Jackie's estranged dad, Jack (Brolin), a gruff retired police officer, unexpectedly shows up at her door, they will be forced to confront old wounds. Tensions rise when Jack brings Nose, a mischievous former police dog, into Jackie's orderly home. Though Jack had planned on quickly passing through, Gracie convinces him to stay until Christmas. Despite the baggage he brings, Jack and Jackie begin to work through their issues and she finds the possibility of an unlikely romance with a detective friend of Jack's. As they experience the magic of Christmas together, they attempt to let go of their past and celebrate this loving holiday the way Jackie always dreamed.
HEARTS OF CHRISTMAS
PREMIERES Sunday, December 4th
Starring: Emillie Ullerup (Sanctuary)
When Alice, a beloved neonatal intensive care unit supervisor, is forced to take early retirement, her young colleague Jenny decides to turn the upcoming staff Christmas party into a surprise celebration for her. The plan is complicated by Matt, the hospital's new CFO, who's been tasked to cut costs. Initially at loggerheads, Jenny and Matt get to know and understand each other —a sweet Christmas gift neither saw coming.
THE SOUND OF CHRISTMAS
PREMIERES Sunday, December 11th
Lizzie is a young piano teacher working at a music school while trying to save enough money for a Steinway piano. The school is gearing up for their major Christmas fundraiser and she has committed much of her time to plan the event. One afternoon, she meets Brad who takes an interest in her playing and asks if she will teach his uninterested teenage daughter. She begins to break through to the young girl, and sparks begin to fly with Brad, but she is shocked to find out that his interest is not solely in her playing, but in the property that houses the music school. She sets out to save the school and the event, but can she work things out with Brad?
A CHRISTMAS TO REMEMBER
PREMIERES Sunday, December 18th
A harsh TV personality, Jennifer, needs a break from her own life, so she hops into a car and drives to a small town mountain retreat. On her way there a blizzard veers off the road and she crashes. When she comes to she has complete amnesia and a friendly passerby takes her in. As time passes she still doesn't remember who she is and the friendly passerby, a widower himself with 3 kids, assimilates her into his family. But as she slowly starts remembering who she is, she prefers the new life she's built in the small town.
As I mentioned, I've already got my schedule printed up and by my TV chair. I don't want to seem like a Bossy-Flossie, but for those of you who enjoy these types of movies as much as I do >>> go set up your DVRs!
(These Hallmark Movies & Mysteries and Hallmark channels' descriptions were copied from both of those sites.)
P.S. As I mentioned, none of these are Christmas mystery movies, but if you'd like to find a good mystery movie, take a look at the TV and Movies page on my Cozy Mystery site. Also, I have compiled two lists of favorite Christmas movies that you might be interested in: Christmas: Favorite Classic Holiday Movies : Old, Black & White AND Christmas: Favorite Holiday Movies – More Recent, In Color.