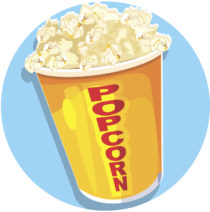 OK, in the "old days" I would have said get out your pens and pencils, however, I'll just tell you about this news, and you can annotate it the way you do these days >>> with your I-Pads, I-Phones, Desk Tops, or… with your pens & pencils!
Let me start by telling you all there is good news for us, the Cozy Mystery lovers, from both the Hallmark Movies & Mysteries channel AND the BBC!
I'll start with the news from the Hallmark Movies & Mysteries channel. They have a lot in store for us in the realm of mystery movies! As a lot of you know, the channel is already showing movies that feature: Charlaine Harris's Aurora Teagarden Mysteries, Kate Collins's Flower Shop Mysteries, Joanne Fluke's (Hannah Swensen) Murder, She Baked Mysteries, Peter King's Gourmet Detective Mysteries, and Suzi Weinert's Garage Sale Mysteries.
Here's the good news! Hallmark Movies & Mysteries will also be starting (New York Times bestselling) Kate Carlisle's Fixer-Upper Mysteries! Yes, that's right! Singer/actress Jewel will be both starring and executive producing the Fixer-Upper mysteries. Jewel will be playing Shannon Hammer, the owner of a construction company that specializes in restoring Victorian houses.
And it just keeps getting better! For those of you who have missed Kellie Martin in the Mystery Woman movies, she'll be back! Yep! Nancy Grace's Hailey Dean Mysteries will be starring Kellie Martin. For those of you who already read Nancy Grace's mysteries, you already know that Hailey is an ex-prosecutor who specialized in violent crimes who then works as a therapist, and then a TV commentator.
The bad news is that Hallmark Movies & Mysteries is somewhat secretive about giving out their full TV schedules. So, this month I will only be telling you about the following PREMIERS that will air on that channel. Kellie Martin will be hosting what the channel is calling October Sunday Night Mystery Movies in which three new mystery movies will be introduced/air. (In this case, make sure to get these set-up on your DVRs as soon as possible!)
Sunday – October 9, 2016
8:00 PM Central
Death Al Dente: A Gourmet Detective Mystery *****PREMIER*****
IMDB: When Henry Roth is hired to find the best Italian chef for a new high-end eatery, murder was not on the menu. As the body count climbs, Henry and Maggie find themselves at the heart of another mystery with deadly consequences. Stars Dylan Neal & Brooke Burns. Based on the mysteries by Peter King.
***** ***** ***** *****
Sunday – October 16, 2016
8:00 PM Central
The Julius House: An Aurora Teagarden Mystery *****PREMIER*****
Aurora Teagarden is a beautiful young librarian with a passion for solving murders. After an exhaustive search for the perfect home, Aurora finally purchases her dream house, unaware of its murky history. As she prepares to move in, Aurora discovers that the family who once lived there mysteriously disappeared without a trace. Stars Candace Cameron Bure & Yannick Bisson. Based on the mysteries by Charlaine Harris.
***** ***** ***** *****
Sunday – October 23, 2016
8:00 PM Central
Murder, with Love: A Hailey Dean Mystery *****PREMIER*****
(No information is available at this time.)
Stars Kellie Martin
Based on the mysteries by Nancy Grace.
***** ***** ***** ***** ***** ***** ***** *****
Now on to the great news from BBC. Last December, author Donna McLean told us about the Lifetime channel's airing of the BBC's And Then There Were None. (Thank you so much, Donna! I really enjoyed it!) Great news! The BBC will be making seven more of these wonderful Agatha Christie adaptations.
Ordeal by Innocence will be the first movie Agatha Christie Productions will be making for the small screen. Death Comes as the End and The ABC Murders are among the other Agatha Christie movies they will be making. If these new Agatha Christie movies are as good as December's fare, we're in for some exceptional TV mystery movies!