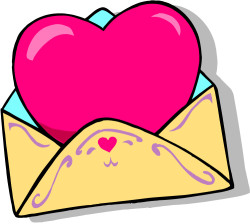 As in real life, it is a bit odd in Cozies that what I would consider the "big" holidays are all sort of scrunched together at the end of the year. Starting with Halloween, stretching through Thanksgiving, and ending with the double punch of Christmas and New Year's Eve, the four biggest holidays for Cozy Mysteries are all within 2 months of each other!
That said, it would be a real shame to ignore the other holidays through the year, even if many of them don't have the "big" nature of the year-end holidays.
So, considering this is February, what are some of your favorite Valentine's Day Themed Cozies? Are there any in particular that you are reading right now?
As I'm sure most of you are aware, I of course have a Valentine's Day Mystery Book List on the site already. If after looking through that list you are aware of another Valentine's Day themed Cozy that hasn't already been listed there, please be sure to post a comment. Thank you!
Avery Aames (aka Daryl Wood Gerber): As Gouda as Dead
Kate Carlise: This Old Homicide
Isis Crawford (aka Barbara Block): A Catered Valentine's Day
Joanne Fluke: Peach Cobbler Murder
Lee Harris: The Valentine's Day Murder
Lee Hollis: Death of a Chocoholic
Leslie Meier: Valentine Murder
Leslie Meier: Chocolate Covered Murder
Karen Rose Smith: Gilt by Association