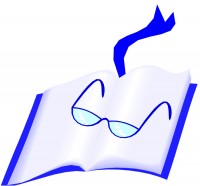 Good grief! I am reading the second book in a series I thought I would love, but I just can't seem to get into it. The first book had a good mystery, likable characters, the writing flowed, and the book seemed to promise me it was the first mystery book in what would be a really fun series. (I added the author to my "favorite authors" list.) But, the last few nights I have found myself wondering why I am reading this book.
With over 300 pages, it just seems like the author is using the "stretching" method. You know, putting a lot of unnecessary "fluff" into the book. But since I don't buy my books like I do my produce, the book's actual weight (the longer the book, the heavier) doesn't matter. Do I really want to read the word-by-word exchanges the sleuth has with each of her friends? Do I really need to know every time she drinks a cup of coffee or hot chocolate? Do I really like the sleuth that much, that I'm willing to spend my time reading all of this "filler"?
I know I have commented (several times!) about the length of my books. If I'm going to read a 300+ page book, it had better have 300+ pages of plot. Recently I have found myself wondering if publishers demand 300+ pages from their authors.
I just went to Agatha Christie's page, and clicked on the links for (more than) several of her books. Why is it that someone like Christie can write a mystery book with 3-D characters, lovely settings, great plots, and interesting mysteries in 200+ pages yet it seems like now it takes 100 more pages to do the same? Do publishers think that we judge our mystery books by their length? Do people feel "cheated" if the book is really good, but doesn't take that long to read? Am I getting impatient with the 300+ length of books, when I don't feel they have 300+ pages of interesting reading?
Perhaps an even better question would be "Am I really just nitpicking?"