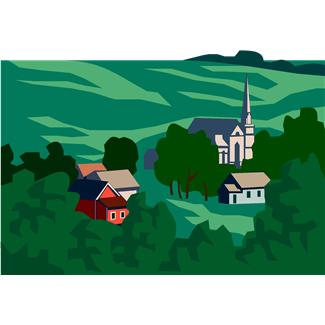 Yikes! I have fallen way behind posting entries with Cozy Mystery readers' questions, so if you all don't mind, I'm going to ask your help (again!) in identifying some of the mystery authors/titles that some people are wanting to identify.
Today, I'm going to start with Julie's question:
"… searching for an author whose books I read some years ago. I simply can't remember her name. (That is unfortunately common for me.)
If by any chance her writing rings a bell, please let me know.

Her heroine had inherited a cottage in a small village in England. The characters and COZY aspect of the village are what I was attracted to. I particularly remember two old twin sisters who lived there…
When I first started reading Julie's description, I was convinced Julie was looking for Nancy Atherton's Aunt Dimity Mystery Series but I then realized I was getting confused with who the twins are.
Do any of you know who the author of this Cozy Mystery series is? If you do, would you please post a comment? Thank you! (See "P.S." below)
(Whenever I post one of these types of "whodunnit" questions, I have an inkling that I'm going to be doggone embarrassed when you all find the series, and it's one of the ones I follow! I guess I have a lot in common with Julie!)
P.S. Vicki just confirmed that the author is indeed Nancy Atherton. (Aunt Dimity Mystery Series)