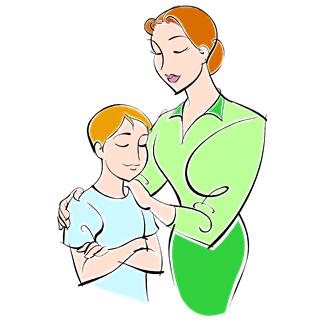 So, here is the third (and for the time being, final) question I received asking for help identifying an author. This one is from Donna B:
" … Over a year ago, I was in my grandmother's assisted living facility and they have book racks there. I was browsing and found a great cozy mystery but I can't remember the name of it or even the author. It was about a slightly older mom of two young adult mooching sons. I don't remember if she has a job. She may have been a real estate agent. The two sons don't treat her very well and I think she was divorced so she's alone, which frees her up to solve mysteries. There's nothing more frustrating than reading a few pages of a mystery and not being able to take it with you at the time and then you end up losing it! Of course the book was gone when I went in for my next visit…"
Hmmm, this one does not ring any bells for me. I'm hoping that one of you can help Donna B find the author for whom she is looking. If you think you might know who the author of this book is, please post a comment. Thank you!
P.S. #1  Janet thinks Donna B may be looking for:
Tierney McClelland: Schuyler Ridgway Mystery Series
P. S. #2  Donna B wrote this comment:
Hi everyone, just wanted to let you know that I looked up Heir Condition and my library system had it here in Western Mass.! The cover art and the story description seem familiar. I've ordered it and we'll know shortly. Thanks for all the tips and suggestions!