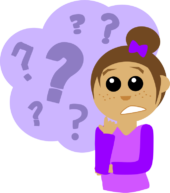 Lately I've gotten a number of questions in the comments by people looking for the name of a Cozy novel or series that they read at one point, but can no longer remember the name of the book or of the author. Many of these have easy answers, but a few have stumped both me and the readers who have seen them. Since the front page gets more visitors than anywhere else, I thought I'd try again to get an answer to what series these people are looking for!
From Kathy:
I read a beginning sample of a book and do not know the title or author, I was hoping someone would help me locate and read the entire thing! beginning synopsis: A female character just got home, upon checking her messages-or her secretary had messages – I recall a work situation – a husband of a dog show competitor called to say his wife had passed away, would she go and get the woman's dogs to find homes for them. He had put them in the garage in crates. I believe they were welsh corgis, she went to get the dogs and all the files, fed them and took them to go to a vet for boarding the next day. thanks all I read – would love to find the book and finish the story – Thanks, (I love your site, it gives me more books to look forward to reading)
EDIT: The general consensus is that this is probably the Melanie Travis Mystery Series by Laurien Berenson. Thanks to everyone who wrote in!
From Pam:
Hopefully, someone who knows the book and author I am looking for will read this and help me with my quest.

(cut part here for a book series I'm pretty sure I answered)

The second book is about a wedding planner in Washington DC who has a male friend, a caterer, I believe, prone to funny comments and histrionics and a female friend who owns a florist! Murder claims the life of a member of the mother of the bride, I believe!

If anyone recognizes these descriptions in the above synopsis' please let me know! They were really enjoyable reads that I would like to read again!
EDIT: Most people who have written in have suggested that this is probably Laura Durham's Anabelle Archer Mystery Series. Thanks to everyone who wrote in!
From knightshift: