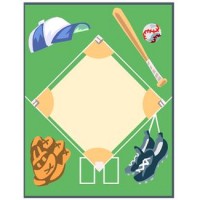 A Cozy Mystery site reader asked for me to get a Baseball Theme Mystery Books list together. Unfortunately, I don't know how Cozy these mysteries are, since I haven't read any of them. However, they are all set in the world of Baseball.
Baseball Theme Mystery Books:
Donald Bain & "Jessica Fletcher": Three Strikes and You're Dead
Tori Carrington: Foul Play
Harlan Coben: The Final Detail (A Myron Bolitar Mystery)
Jen Estes: Cat McDaniel Mystery Series
Big Leagues    '11
Curveball    '12
Double Play    '13
Crabbe Evers: Duffy House Mystery Series
Murderer's Row    '91
Fear in Fenway    '93
Tigers Burning    '94
"Jessica Fletcher" & Donald Bain: Three Strikes and You're Dead
Robert Goldsborough: Murder in the Ball Park (A Nero Wolfe Mystery)
Gemma Halliday: Homicide in High Heels (High Heels Mystery Series)
Robert B. Parker: Mortal Stakes (a Spenser mystery)
Robert B. Parker: Double Play 
Troy Soos: Mickey Rawlings Mystery Series
Rex Stout: This Won't Kill You (Novella in Three Men Out)
Baseball Theme Mysteries for Children:
David A. Kelly: Ballpark Mystery Series (Age 6-9, Grade 1-4)
John Feinstein: Change Up: Mystery at the World Series (Age 10+, Grade 5+)
If any of you know of some Cozy Mysteries that are set in the Baseball world, please post a comment. Thank you!
♦To access more Cozy Mysteries by Theme click on this link.♦