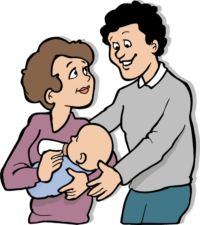 I hope you ALL are doing well, staying safe, and are adjusting to our new way of life now that we are in the throes of this awful Coronavirus. I wasn't sure whether to write about this at a time when the world is experiencing such a terrible time. I certainly don't mean to make light of the sadness and terrors that are going on in the world during this awful pandemic. I haven't written a "Rant or Rave" blog in a while (this is a Rave), so here goes…
As I have mentioned many times, our daughter lives in the D.C. area. It's been difficult for my husband and me – having her so far away. She interned in New Orleans several years ago, and we thought that was too far! (It took us nine hours to drive there from our home in San Antonio.)
She had always planned on moving back to Texas, but changed her mind when she fell in love and married her husband. He has lived in the D.C. area all of his life, and does not plan on moving. So, we've been visiting our daughter and her husband twice a year and we've been very fortunate that she has been coming home for Christmas each year.
We were planning on flying to D.C. to see them at the beginning of April, but obviously our plans were scrapped because of this awful Coronavirus. She and her husband made us first-time grandparents in March, and we absolutely could not wait to see our granddaughter – oh, and also our daughter and her husband…
While they were visiting us over the holidays, my husband found out about the Facebook Portal TV, and thought it would hold me over during our visits and until I could get my hands on our granddaughter in April, when we planned on making our first trip out there. During the Christmas holidays, the Facebook Portal TVs were on a tremendous sale, so we bought one for us and one for our daughter's home. We started talking to them via the Portal before our precious grandbaby was born and really enjoyed seeing our daughter and her husband. That's right! I mean "seeing"! Both of our households have the Portal set up in the family/living rooms, with the camera aimed at our couches. We literally can see and talk to each other through our TVs! (I finally appreciate that my husband has always wanted a big TV set!) Other than not being able to hug our daughter (and hold/kiss/hug our granddaughter) we are almost right there with them in their living room!
I have to admit that I still want to get my hands on our granddaughter, but this has been a great hold-me-over. My husband and I really feel like we're almost in their living room. We plan on Portal-ing even after this awful Coronavirus is eradicated and we are all "back to normal" and are able to go out and visit them three or four times a year. (I'd even like to up our trips to half a dozen times a year!) 
P.S. I have a link here that you can click on if you want to look at the Facebook Portal TV. Please be sure to check the price before you buy it. You should be able to get it for $140-$160 on Amazon or Facebook. When it is out of stock on Facebook and Amazon, third-party sellers seem to try to take advantage and charge several hundreds of dollars more. (I hate that!) So be sure to check the price before you purchase it!
Also, my husband told me to mention that the Facebook Portal TV requires a wifi connection and you must plug it into an HDMI port on your TV set.