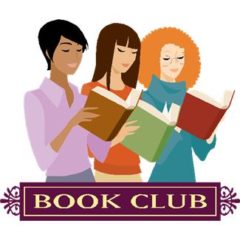 I just got a really interesting letter from a librarian  in New York who is planning to start a Cozy Mystery book group at her library. (What fun!) She asks for suggestions, and I thought our blog area would be a great place to come up with some possible ideas.
Christine says:
… I absolutely love the Cozy Mystery genre, so much in fact, I am going to be running a Cozy Mystery Book Group at my Library. I had a question for you, as a person who enjoys the genre, and has most likely read more of them, than I.

If you were going to be attending a Book Group on the genre, what type of things would you want to happen? I have the basic, talk about the genre/pick a book,/an author/ have a person lead a discussion – but I was wondering — what else could I add to make it more than just a regular book club?

Any input is appreciated! …
Christine, it might be fun to compare the classic Cozies to the new types of Cozies out there. Maybe read a classic by Agatha Christie or Ngaio Marsh one month, and then a Cozy by someone who is releasing books now. Also, since there are so many Cozies now that feature recipes (even in non-culinary series!) maybe it would be fun for people to try out some cookie recipes and bring them to the club.
Keeping in mind that this is a book club which will meet in person, not an online book group >>> do you have any ideas that would make this "more than just a regular book club?" If so, please post a comment. Thank you!